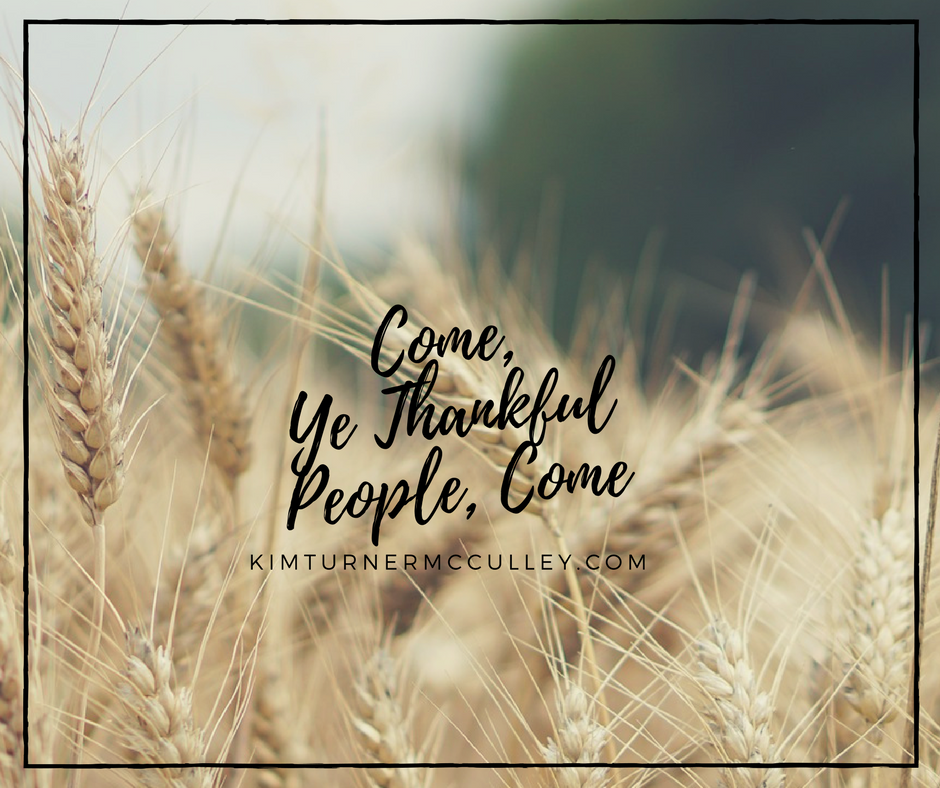 "Enter His gates with thanksgiving, and His courts with praise! Give thanks to Him; bless His name!" Psalm 100:4
Come, Ye Thankful People, Come
Ohhh, I love Thanksgiving! As a child, it felt like the entrance to the wonderland of the holidays: full of promise, hope, laughter, love. We always hosted Thanksgiving at our house–which never seemed small back then, but it was. We were all crammed in there together: usually more than 30 people.
My mom worked mostly solo from her tiny galley kitchen with less than three feet of countertop; there really wasn't room for anyone to do much helping! Down the narrow hall, the pies were stored on top of the washer and dryer. As many as possible crowded around the dining table; others sat in the long folding tables borrowed from the church storage room.
Grandma Fossey brought multiple pans of her impossibly tiny delicious rolls; Grandma Turner brought the cornbread dressing made from her Mom's recipe, and of course her famous chocolate pies.
It was everything I loved, even as a child: delicious food, all the family gathered, laughing and stories. (Remember the year Roxie asked Daddy to hand her the mashed potatoes and he plopped a serving into her hand?!)
Oh, how I loved that everyone gathered at our house. Even before I understood the concept of hospitality, I wanted to be in on it. I felt thankful. So thankful.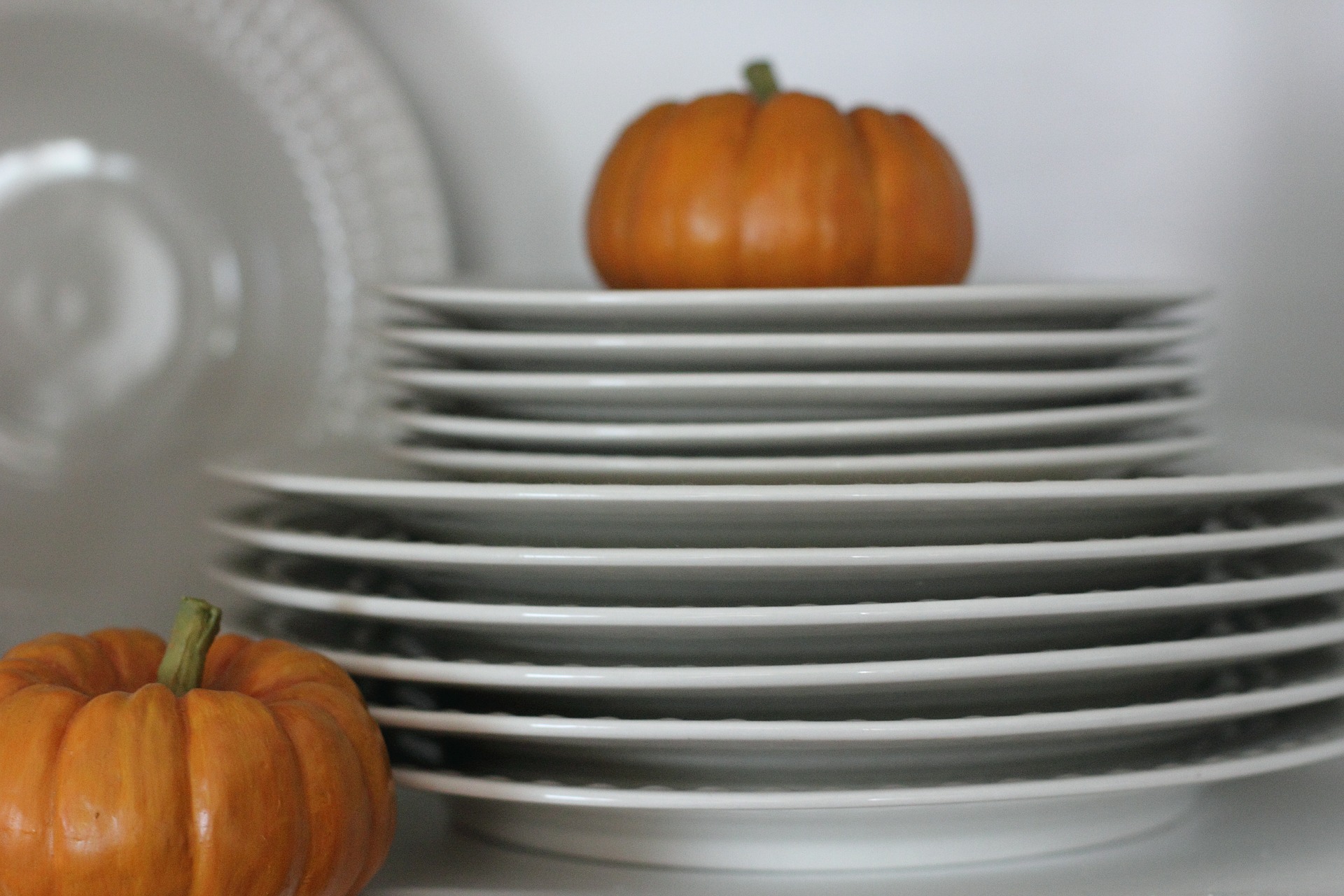 I've been thinking a lot lately about the old hymn Come, Ye Thankful People, Come written by Henry Alford in 1844. The words are so beautiful.
Come, ye thankful people, come,
Raise the song of harvest home;
All is safely gathered in,
Ere the winter storms begin;
God our Maker doth provide
For our wants to be supplied;
Come to God's own temple, come,
Raise the song of harvest home.
What a reminder to be thankful for our blessings, something that is a challenge in our consumer-driven materialistic society. It's so easy to get caught up in the cycle of more, more, more. Just a little more. I am so guilty of this. 
What if instead, I stop and be truly thankful for the bounty in my life?
I was pondering the words of this hymn all week, and decided to go look up the entire hymn. I was surprised as I truly paid attention to the words and discovered that the hymn takes on another layer of meaning.
All the world is God's own field,
Fruit unto His praise to yield;
Wheat and tares together sown,
Unto joy or sorrow grown;
First the blade, and then the ear,
Then the full corn shall appear:
Lord of harvest, grant that we
Wholesome grain and pure may be.
For the Lord our God shall come,
And shall take His harvest home;
From His field shall in that day
All offenses purge away;
Give His angels charge at last
In the fire the tares to cast;
But the fruitful ears to store
In His garner evermore.
Even so, Lord, quickly come,
Bring Thy final harvest home;
Gather Thou Thy people in,
Free from sorrow, free from sin,
There, forever purified,
In Thy garner to abide;
Come, with all Thine angels come,
Raise the glorious harvest home.
In verse two, the author transitions from thankfulness for the harvest to focus on Jesus's Parable of the Wheat and the Tares in Matthew 13:24-30. We go from being thankful for the harvest to being reminded that we are the harvest. 
As Christians, we're instructed repeatedly to be thankful. (Psalm 92:1-2; Psalm 119:62; Romans 14:6; Colossians 4:2; Colossians 5:17.) Thankfulness is not optional. But in addition to thankfulness, we're also to become fruitful. (John 15:16; 1 Peter 2:9; Colossians 1:10; Philippians 1:11; Matthew 5:16.)
Here is one of my favorite passages on being a fruitful Christian.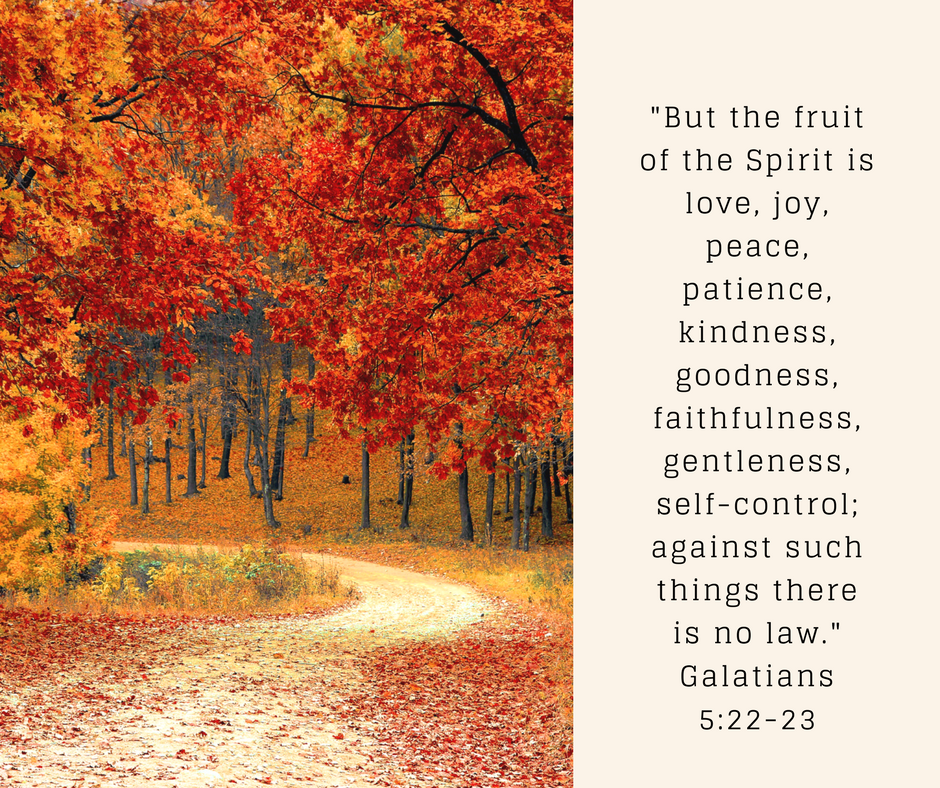 Love. Joy. Peace. Patience. Kindness. Goodness. Faithfulness. Gentleness. Self-control.
This is who I want to be. These are the qualities I wish to exemplify. This is what I want my grandchildren to remember about me when I'm gone.
This Thanksgiving, when we gather at the table, let's determine to live lives exemplified by thankfulness.
And fruitfulness.
Be an abundant harvest.
If you enjoy studying hymns as part of your devotional time, you may appreciate these resources. These are affiliate links, which means purchases support my writing at no extra cost to you.