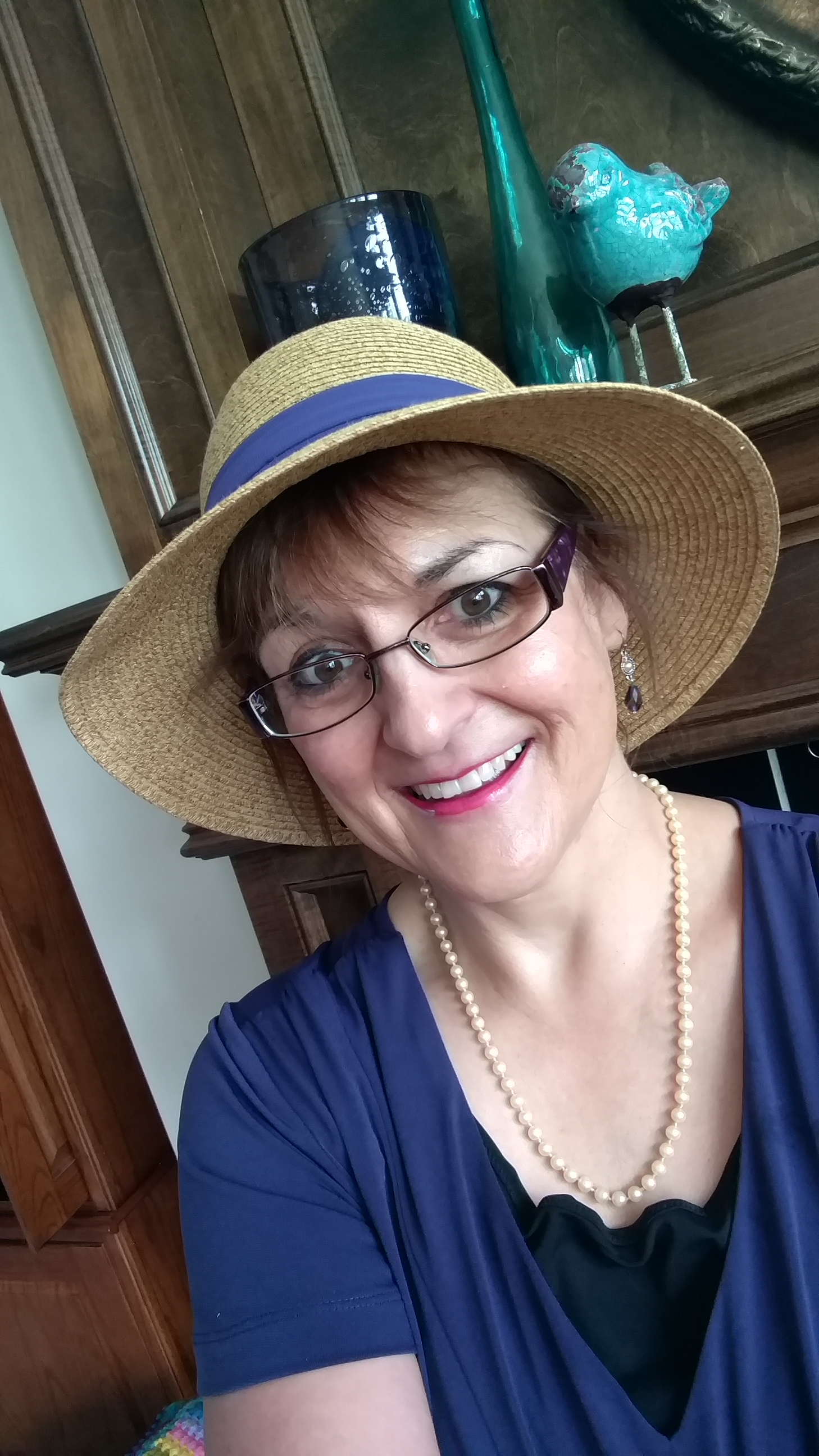 "A word fitly spoken is like apples of gold in a setting of silver." Proverbs 25:11
Welcome to my blog! Do you ever feel as though you're at an age where you should "have it all together" much better than you do? Do you ever struggle to find a positive perspective? Would you like encouragement in your Christian walk as you try to live a rich, full, meaningful life? Are you a fan of kindness and laughter? Yes? Then I'm so glad we've found one another!
My name is Kim, and I'm a wife of 35 years, mom to 5 adult children and their 4 spouses, and Grammy to 4 beautiful grandchildren. I enjoy writing, reading, Bible study, photography, cooking, baking, crocheting, and dabbling in all sorts of creative and artsy things. I love to gather people in my home and feed them, play board games, create memories, and connect.
I'm a fan of kindness, proper grammar and spelling, tea parties, a well-brewed pot of tea, Jane Austen, cooking shows (Hello, Pioneer Woman!), Miss Marple, purple, pink, and chocolate (cake! pie! brownies! ice cream! Dove Milk Chocolate Promises! BRING IT!!!). Nothing makes me happier than a rainy day spent curled up in a hand-crocheted blanket with a fresh pot of tea and a riveting book. Well, almost nothing makes me happier. Grandchildren win every time!
I've struggled with my weight all my life (See above: love of chocolate. Cause and effect in action!). Due to some recent health struggles, I have become passionate about taking care of my health. It's a work in progress! I'm learning to cook and eat more healthy (chocolate in moderation) and to incorporate exercise into my daily life. Walking, hiking, swimming, and kayaking are my favorite ways to stay active.
I love to travel. Since our children and grandchildren are increasingly scattered, most of our travel now revolves around going to visit family. Our married life has consisted of an abundance of travel; we've had 18 different addresses in 8 different states and one foreign country, and we've visited many other states and a few more foreign countries. Scotland was my favorite. It's been an adventure!
I'm passionate about encouraging others–and reminding myself–to find the beauty in the midst of discouragement, pain, and disappointment. I believe we were created to live in community, to encourage and bring out the best in one another. It's my hope that you'll follow me and through this blog we can encourage one another to live beautiful, giving, serving lives full of joy.
Sign up here so you don't miss out on anything! I'd love for you to follow me on Facebook, Instagram, Pinterest, and Twitter.