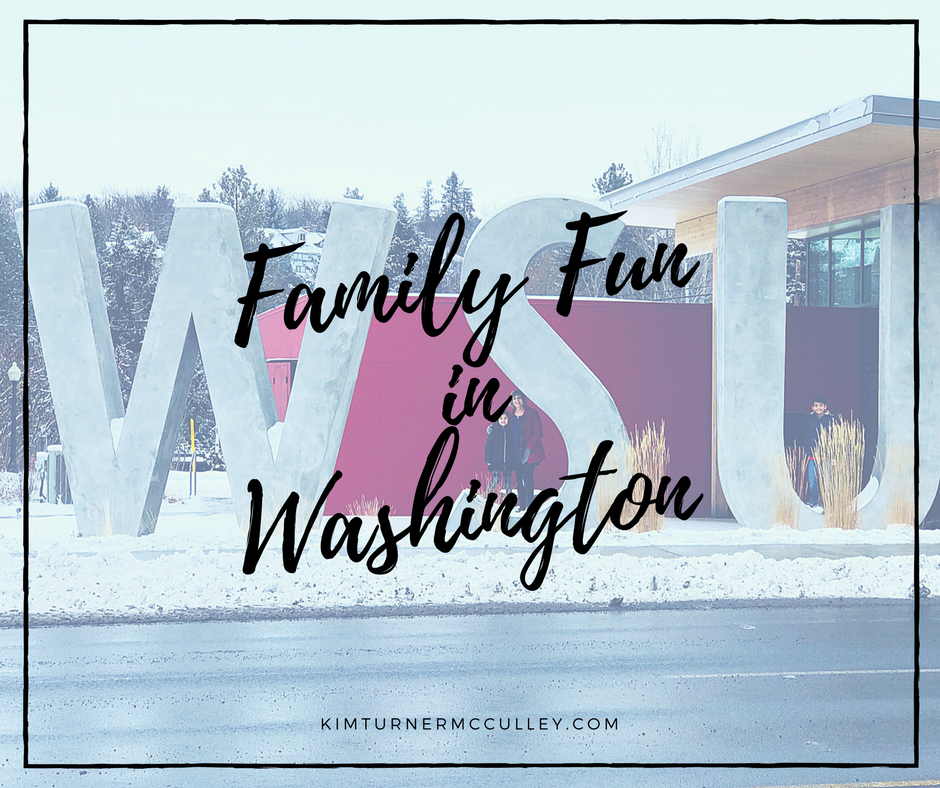 "Children's children are a crown to the aged, and parents are the pride of their children." Provers 17:6
Post contains affiliate links, which provide a profit to me at no extra cost to you. Thank you for your support of my work.
How were your Christmas and New Year holidays? Are you still trying to get into the groove for the new year? You're definitely not alone. I'm still working on my goals and planning for 2018 and have been scrambling to get my posts written and published. I'm a bit jet-lagged after an exciting whirlwind trip to Washington state to visit our son and his family. And I went with an agenda. With plans. With goals. On vacation? Yes. Vacation goals.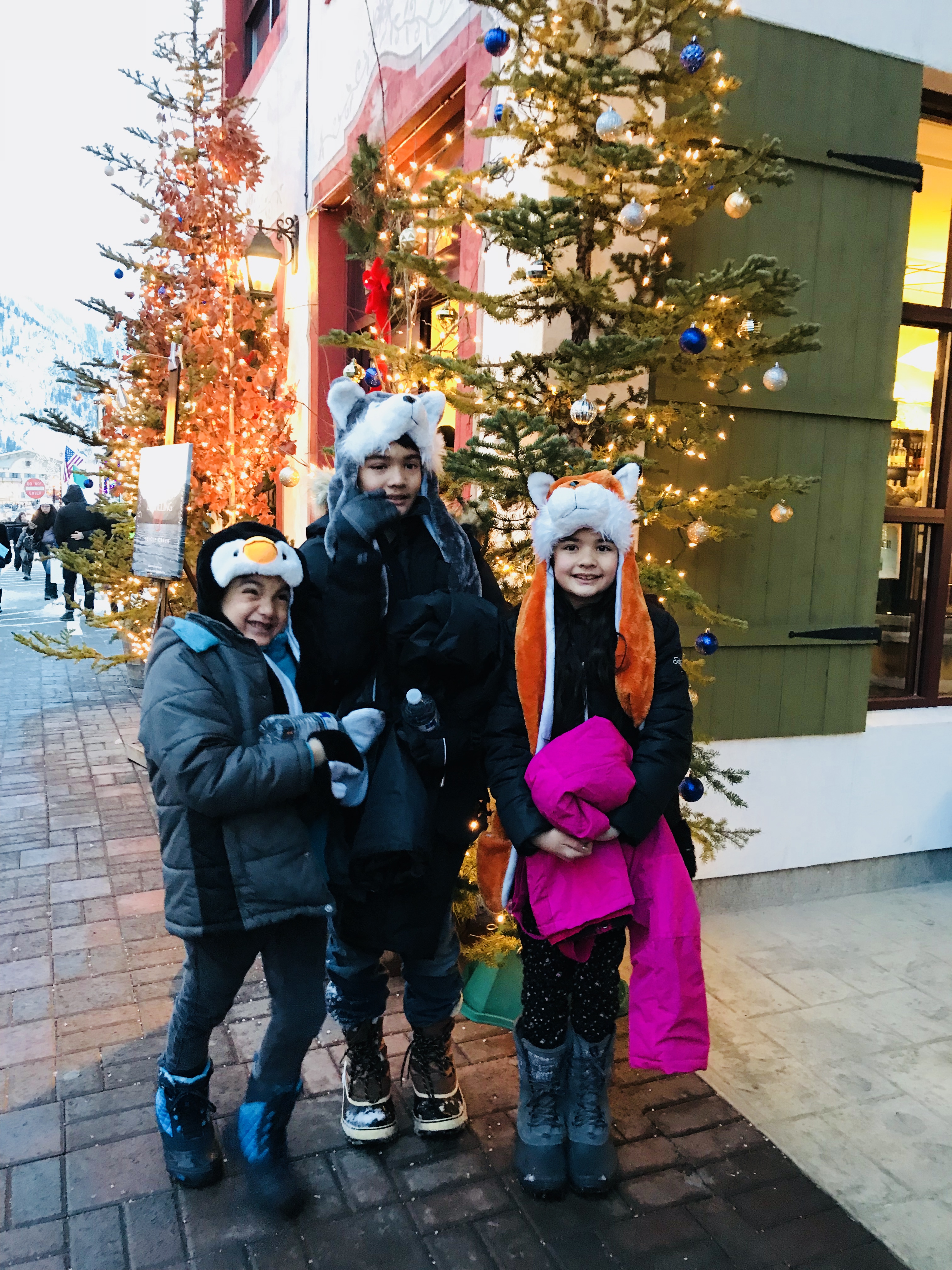 Due to airfare deals, my husband and I actually left home at 4:00 a.m. on Christmas morning and flew most of the day. We flew in to Spokane, near where our daughter-in-love's parents live. We first met our son's future wife when she was about fourteen; her family was part of the church we planted in North Pole Alaska. It was a treat to be able to all have Christmas dinner together in their home, then to spend the night with them before we drove to Pullman, where our son is employed by Washington State University.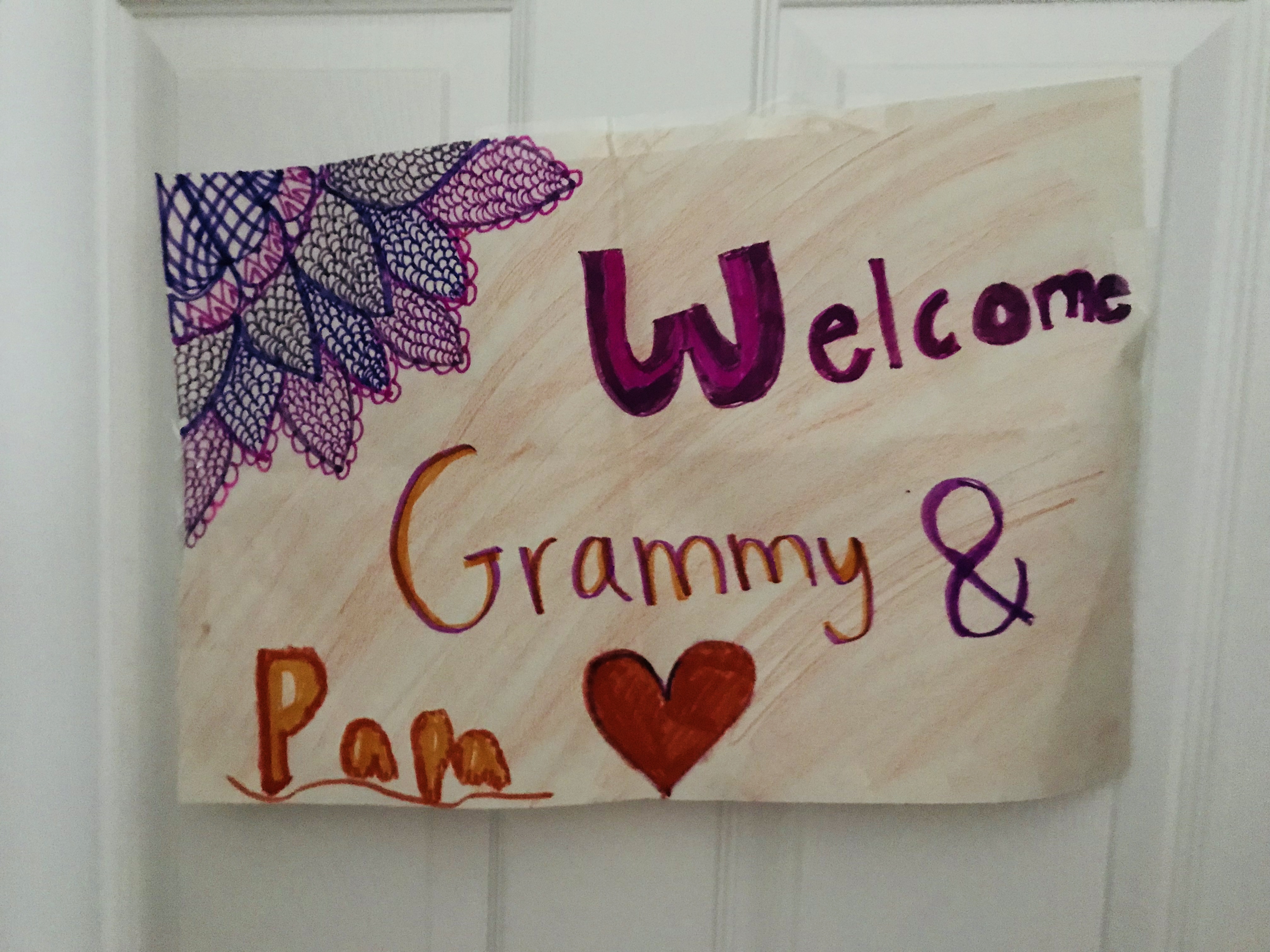 Our sweet granddaughter has always been artistic. We were greeted with this sign on her bedroom door!
The weather was quite nippy for the majority of our time there, and we packed light and didn't bring much winter gear. Pullman is a small town and the university campus was shut down for Christmas break; fortunately we're homebodies who don't require much excitement. The three grands provided us with ample entertainment!
We played lots of games…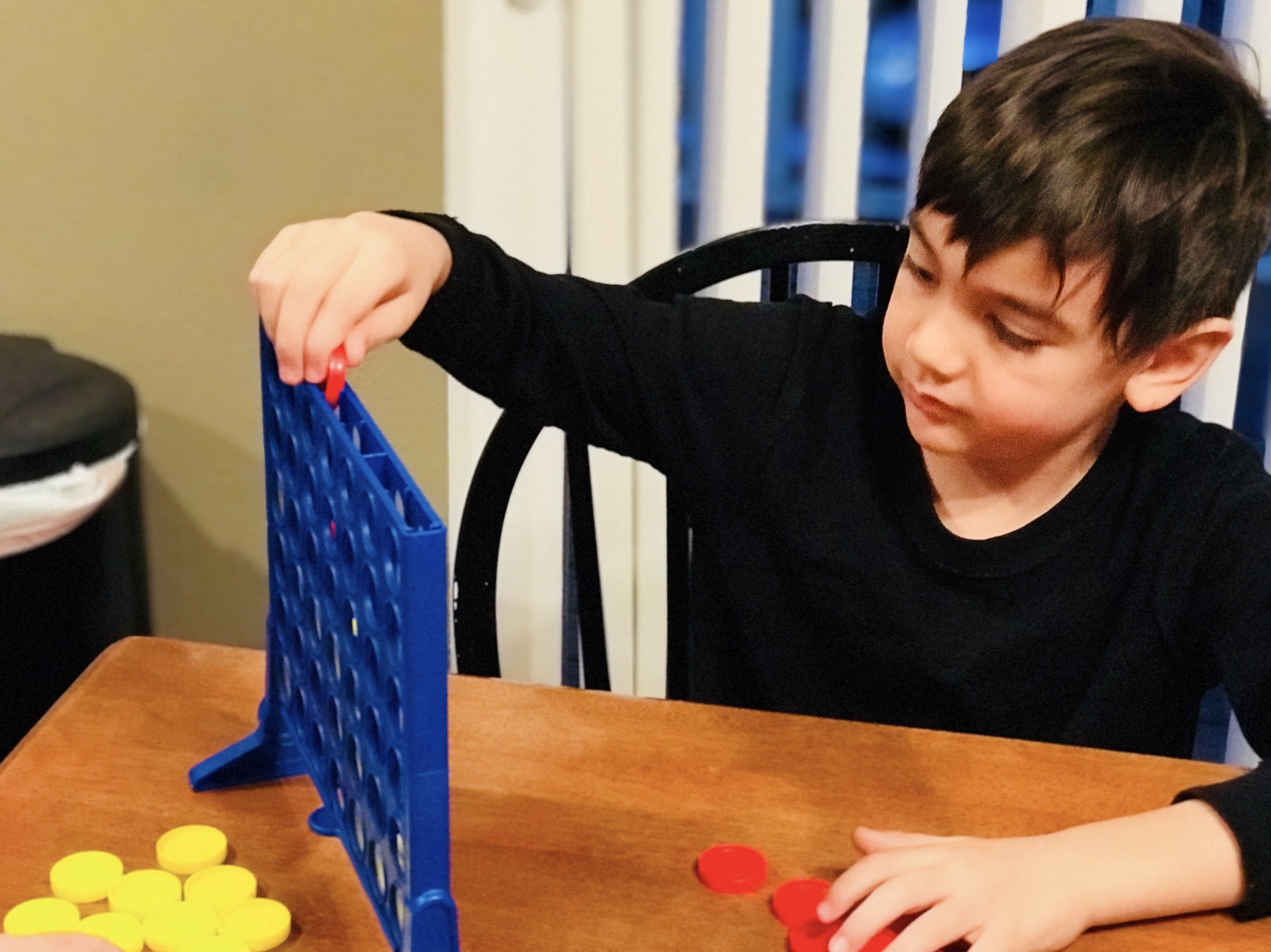 Aiden enjoys Connect 4 (he beat me several times!) and Sorry! I've played more games of Sorry! with Aiden than all the other times in my life combined.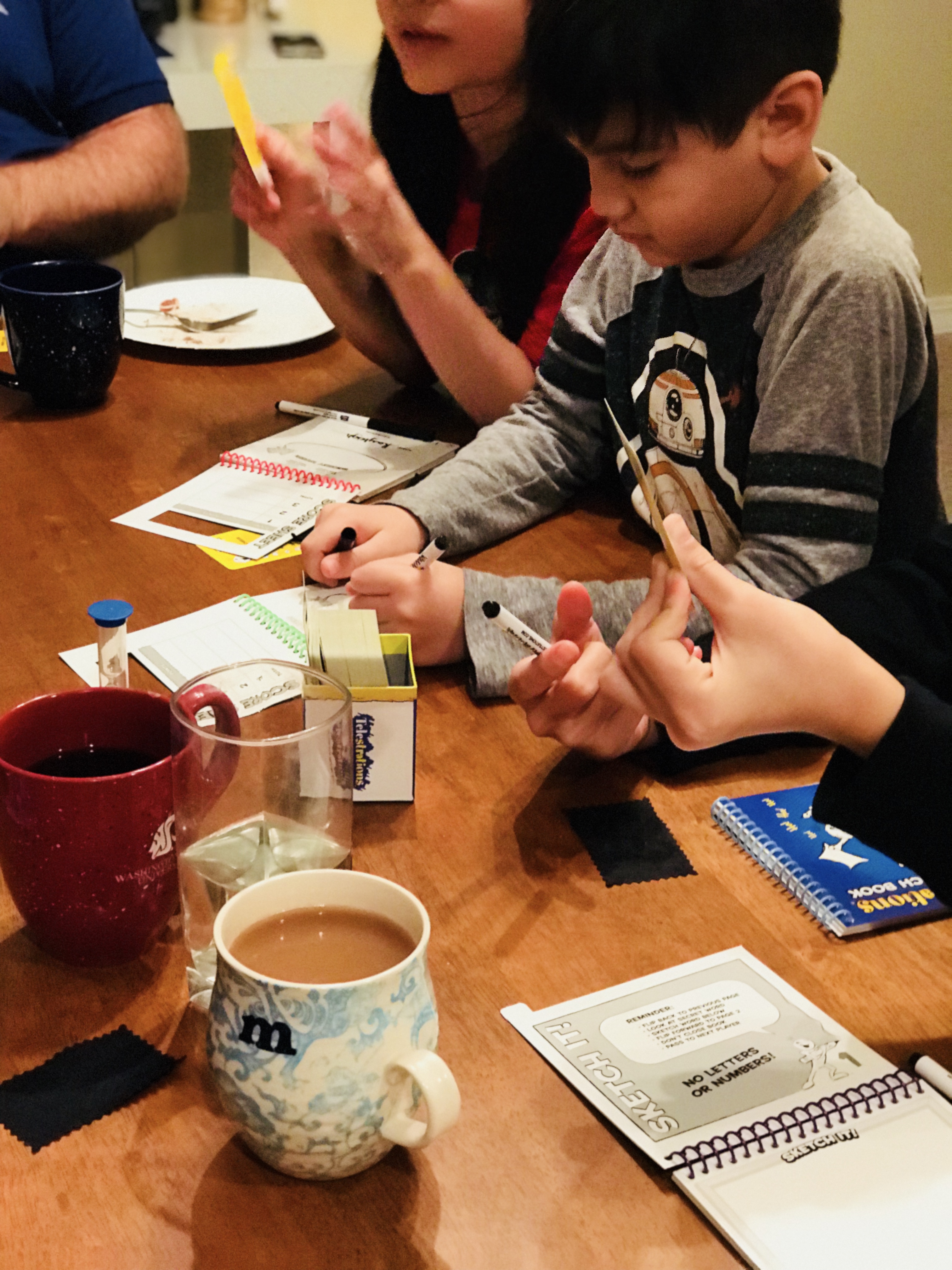 We all enjoyed Telestrations (a family favorite) and the new game I received as a gift, Five Second Rule. Five Second Rule is most fun with a larger group of people. (We played it again last weekend at my New Years Eve: The Sequel gathering for the Oklahoma family who couldn't go to Washington. I'm flexible about celebrations; the more the merrier!)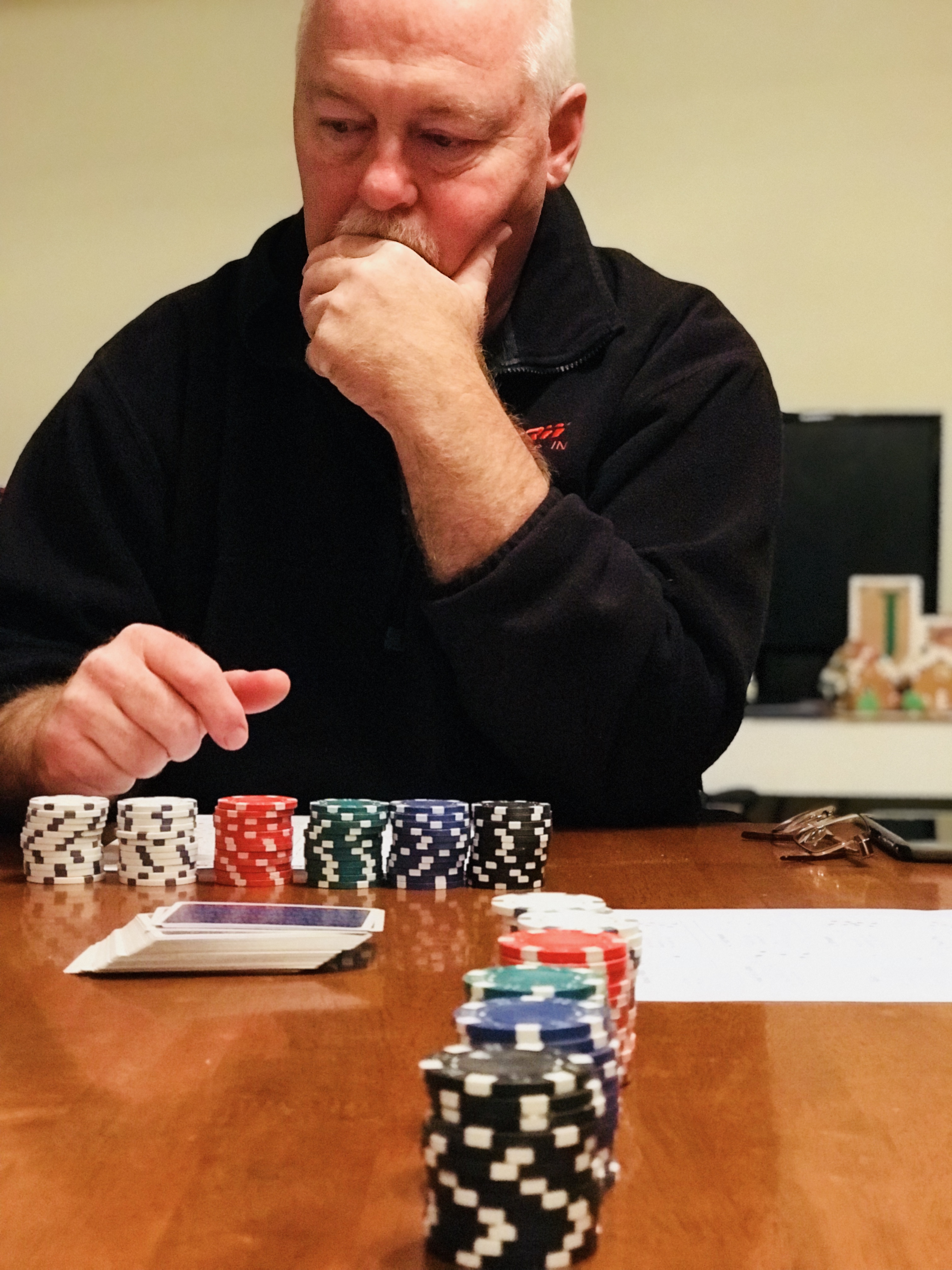 Our son enjoys Texas Hold 'Em, so we found a set of poker chips in a nice carrying case and played three nights. Watch out world! I seem to have an incredible streak of luck when it comes to getting straights.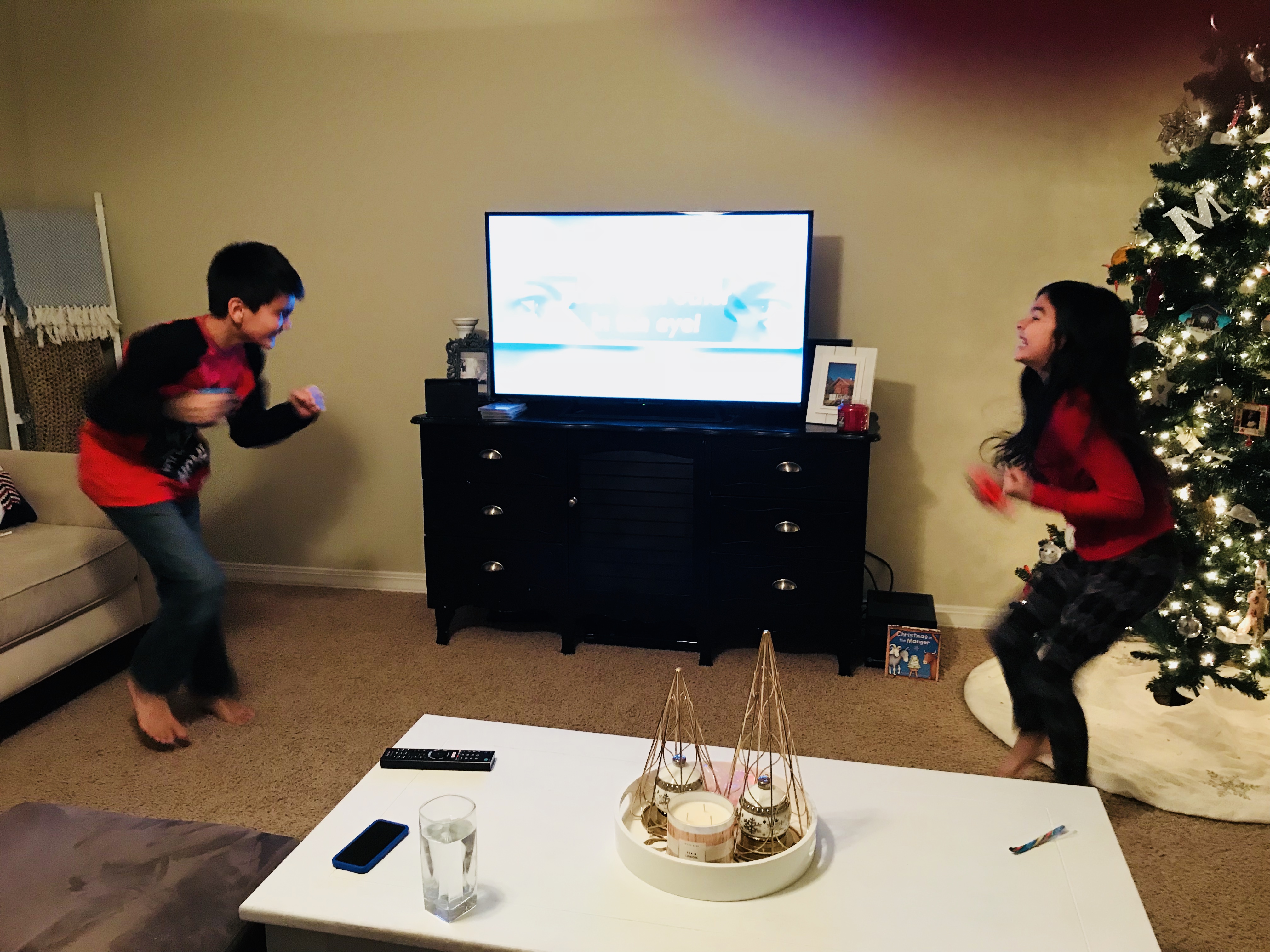 The most active and funny games we played were 1-2 Switch and Mario Kart Racing:  games for the Nintendo Switch. I'm not a video game fan, but these games are active and interactive. And incredibly fun and funny to play and to watch others play.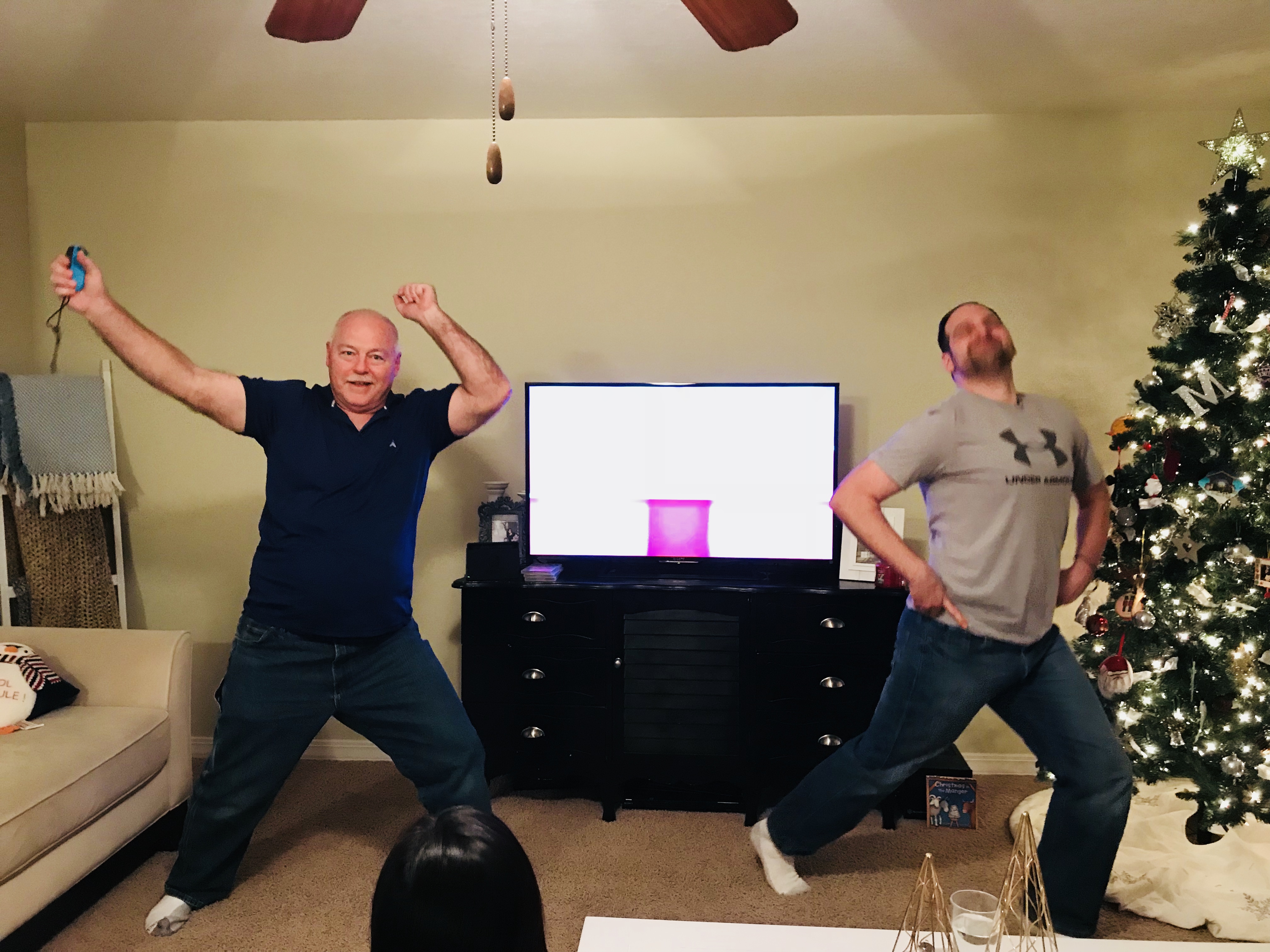 See? Funny to watch!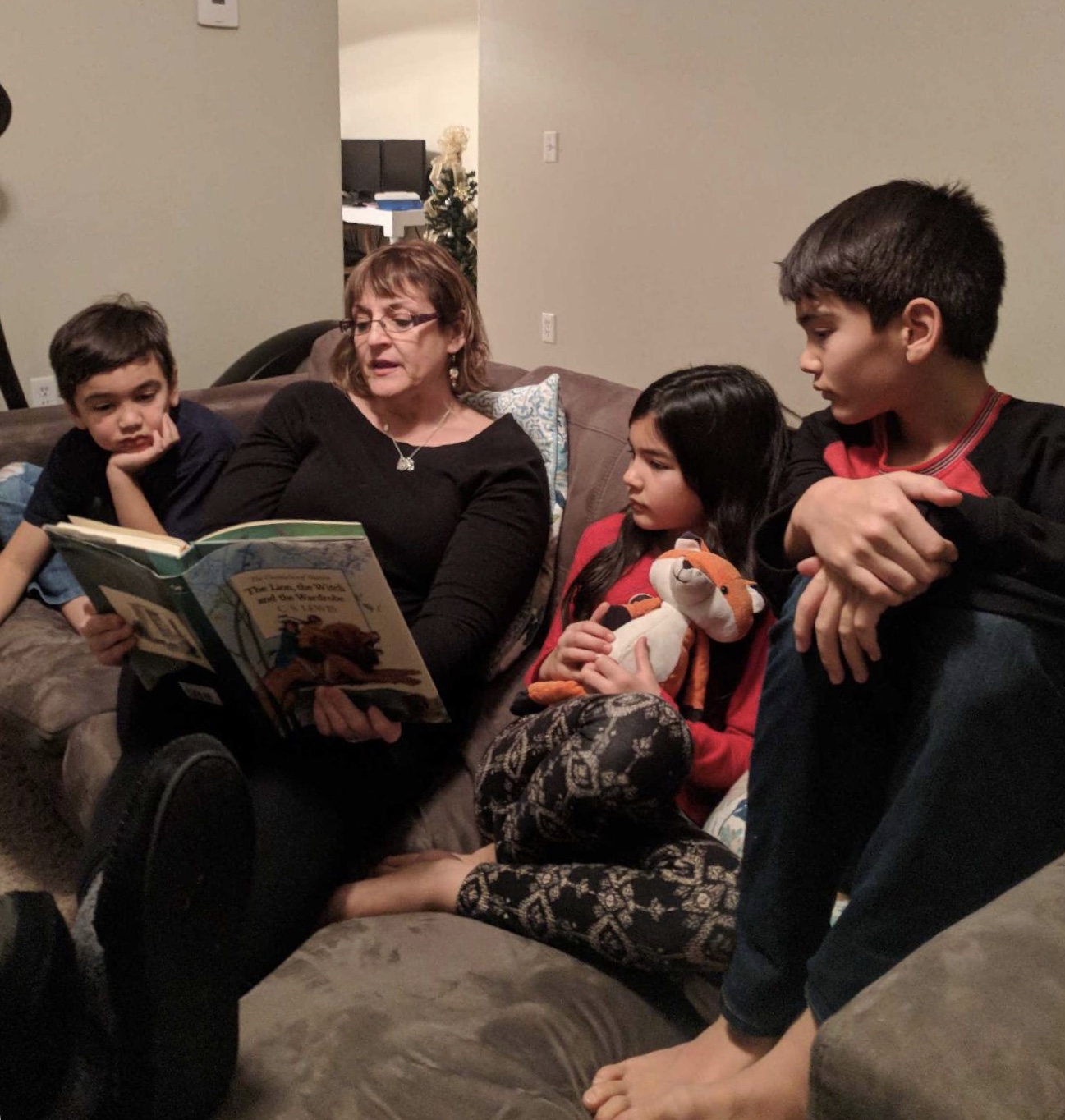 We spent a lot of time snuggled up together reading. I brought along my exquisitely illustrated copy of The Lion, the Witch, and the Wardrobe. We didn't quite get all the way through it, so we'll need to finish via Skype.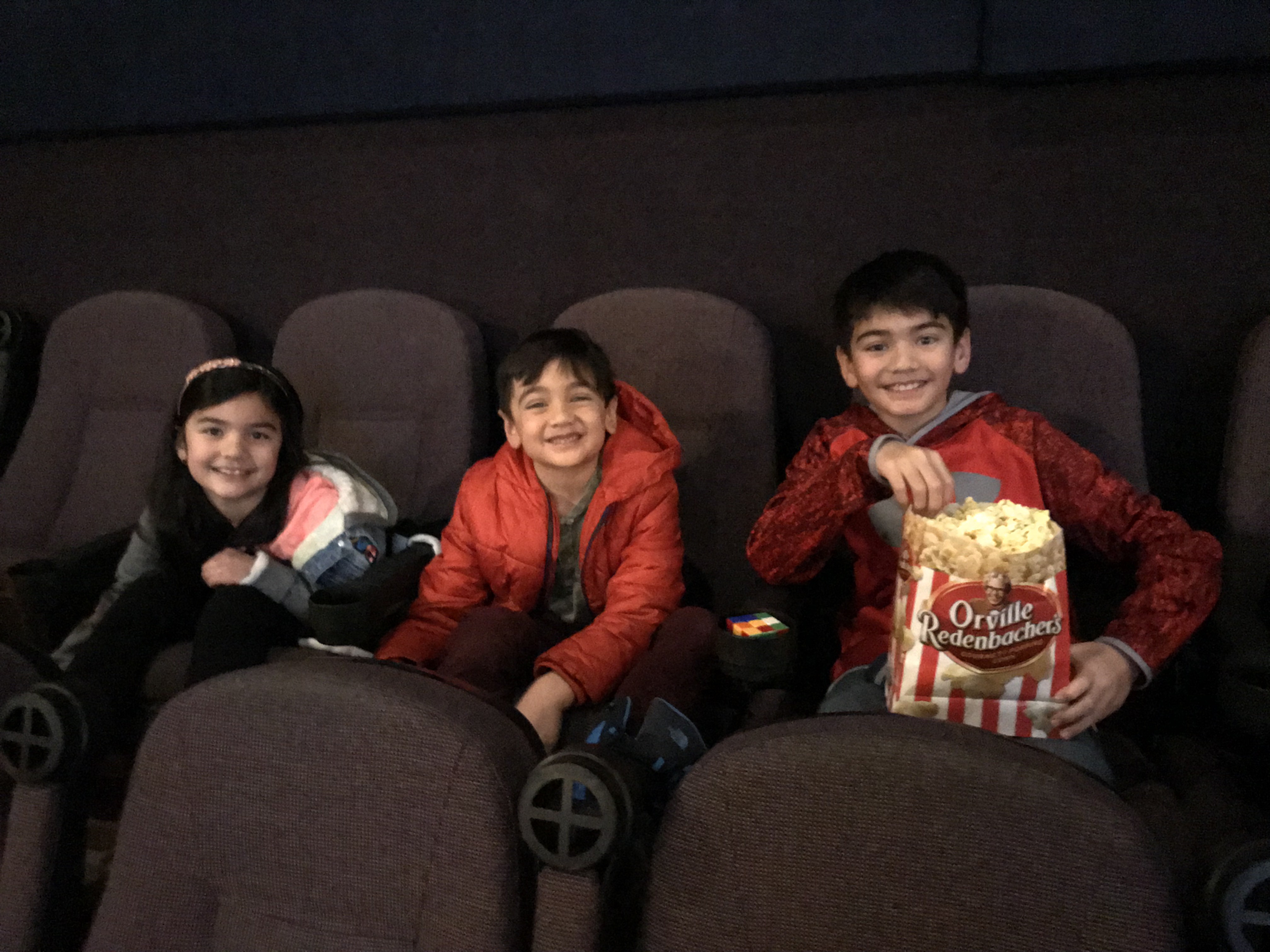 Parents had a little date while Grammy and Poppa took the grands to see the movie Wonder, which was excellent and spurred some good conversation. Have you read the book?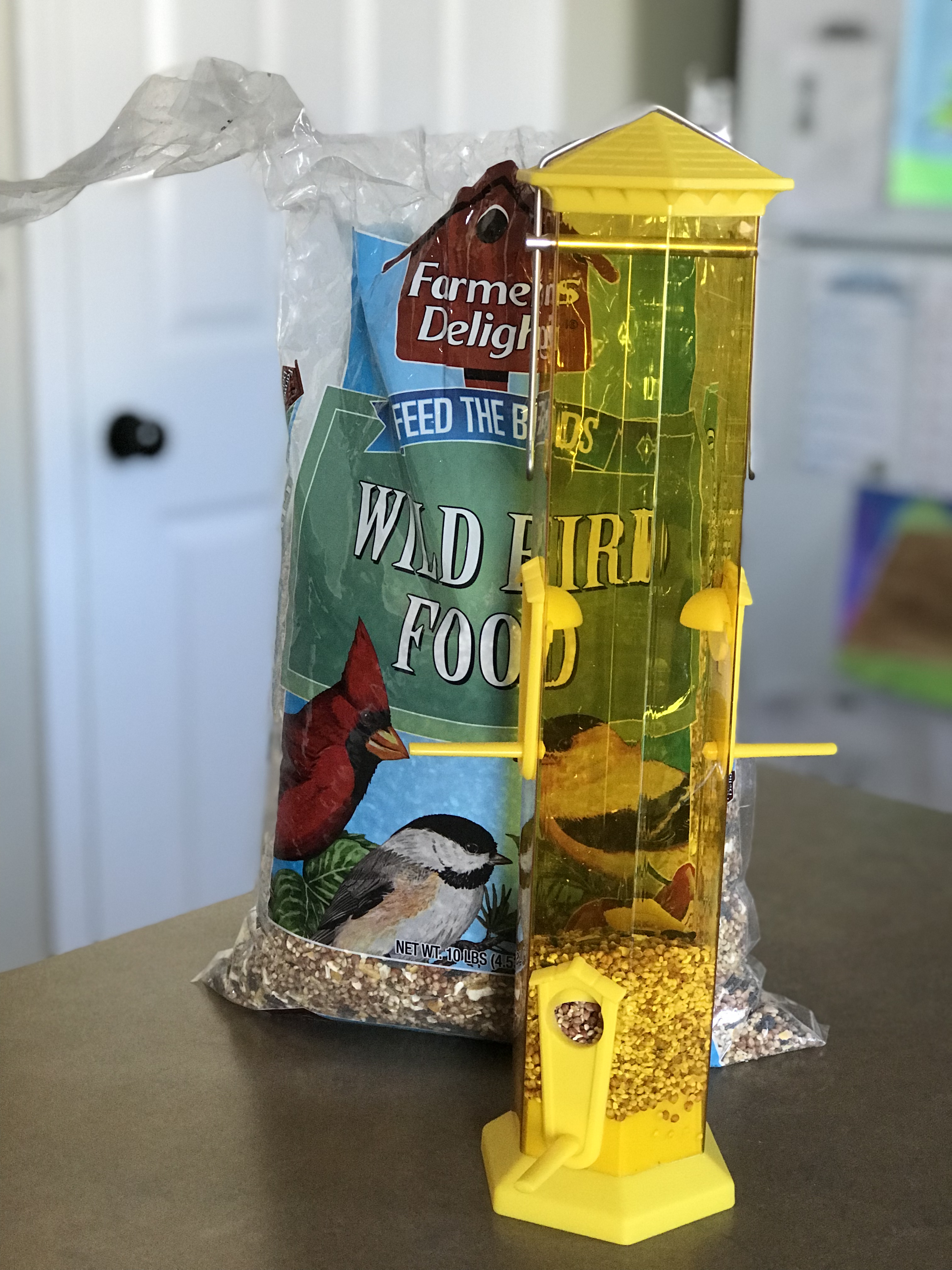 I've become a bit of a bird enthusiast, and I enjoy sharing my interests with my grands. We bought a new bird feeder, did some bird watching, bird identification, and…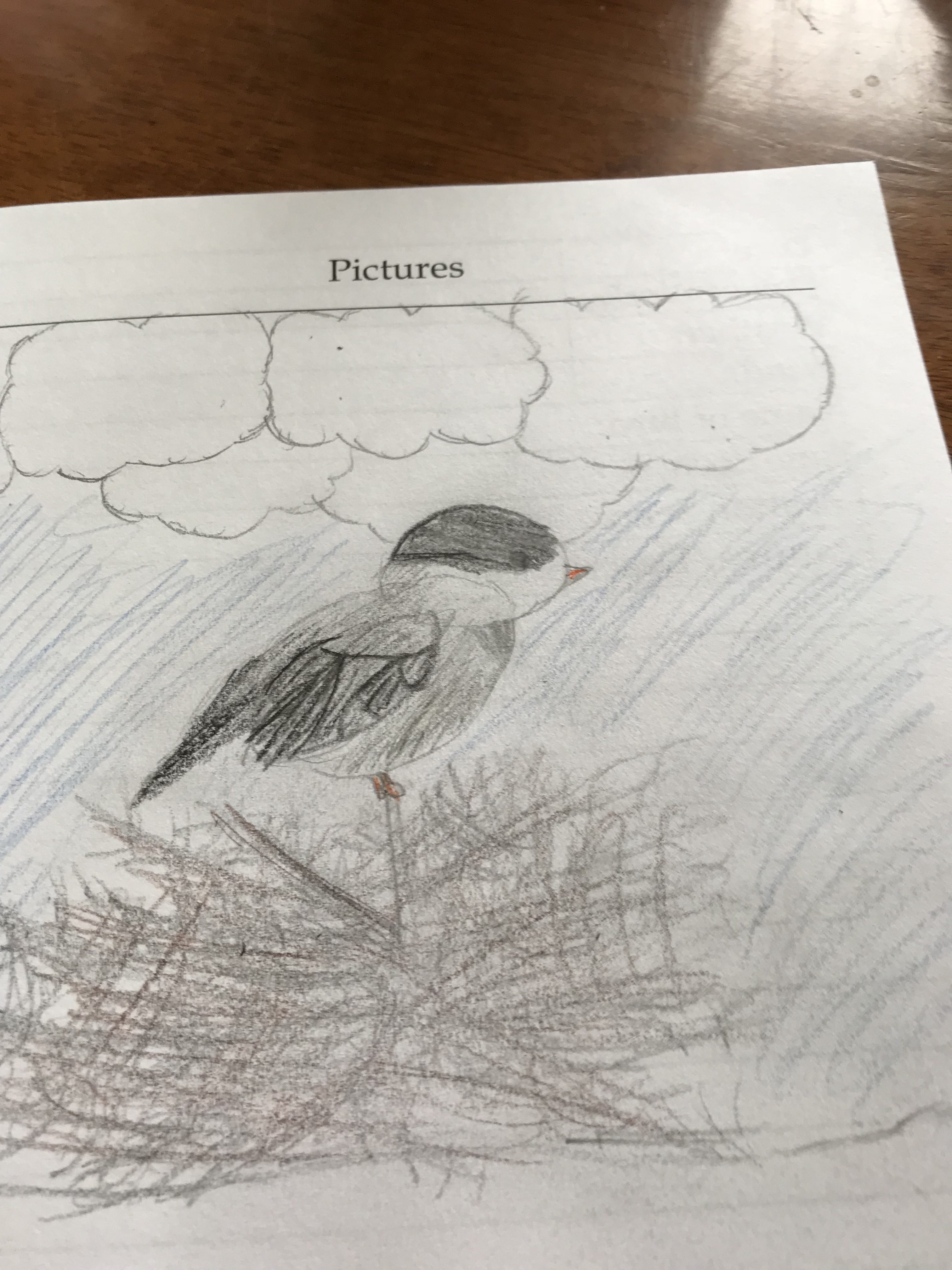 Bird drawing! Illustration by Kayleigh McCulley.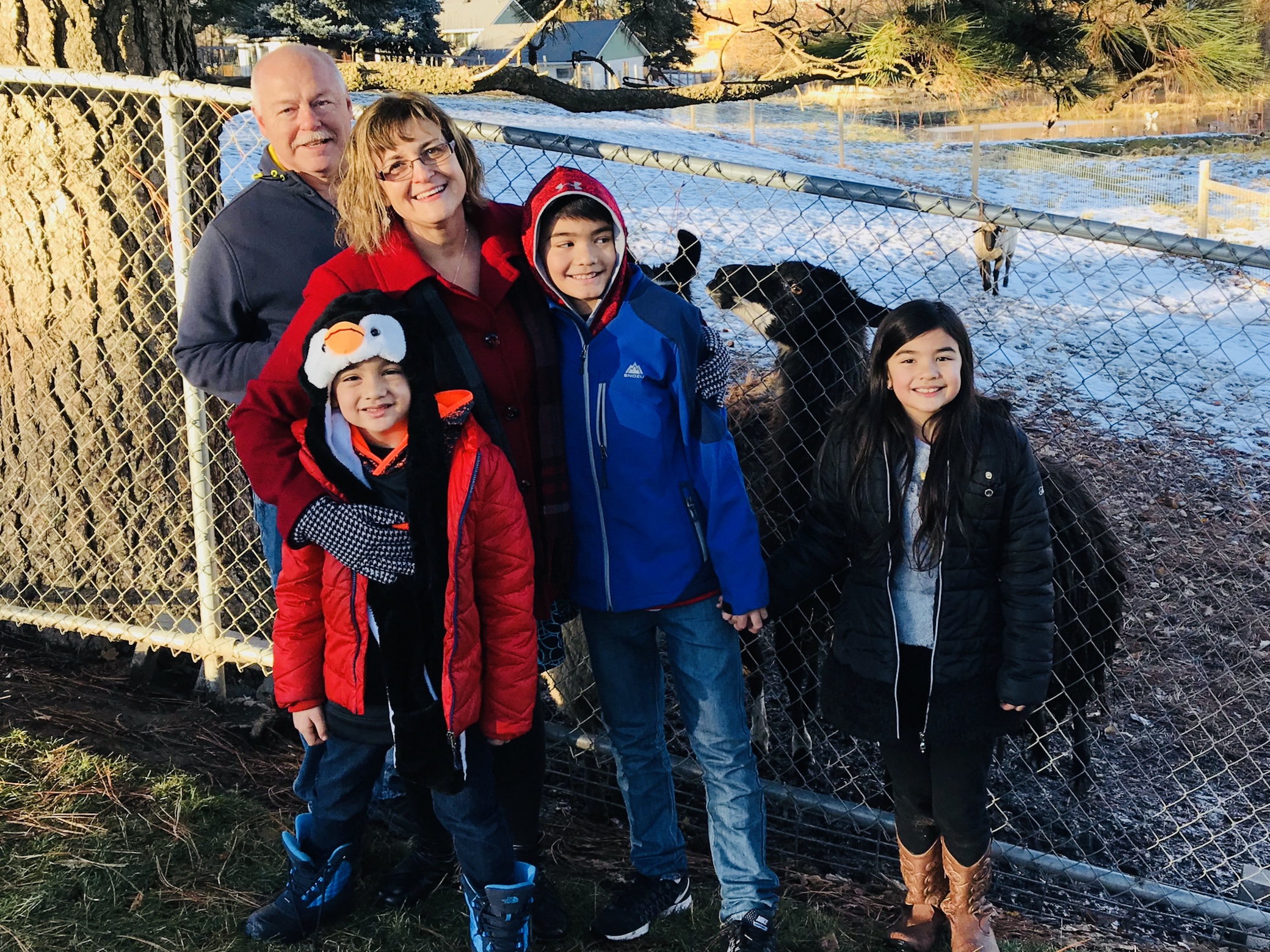 We went walking on a chilly day and visited the local livestock. The llama is curious. Which is understandable.
I helped Kayleigh a little bit with her Kiwi Crate project: a leatherette portfolio for her artwork, which she hand-sewed together and decorated with colored brads. Both Landen and Kayleigh completed their projects; we didn't get around to Aiden's. I was impressed with their boxes.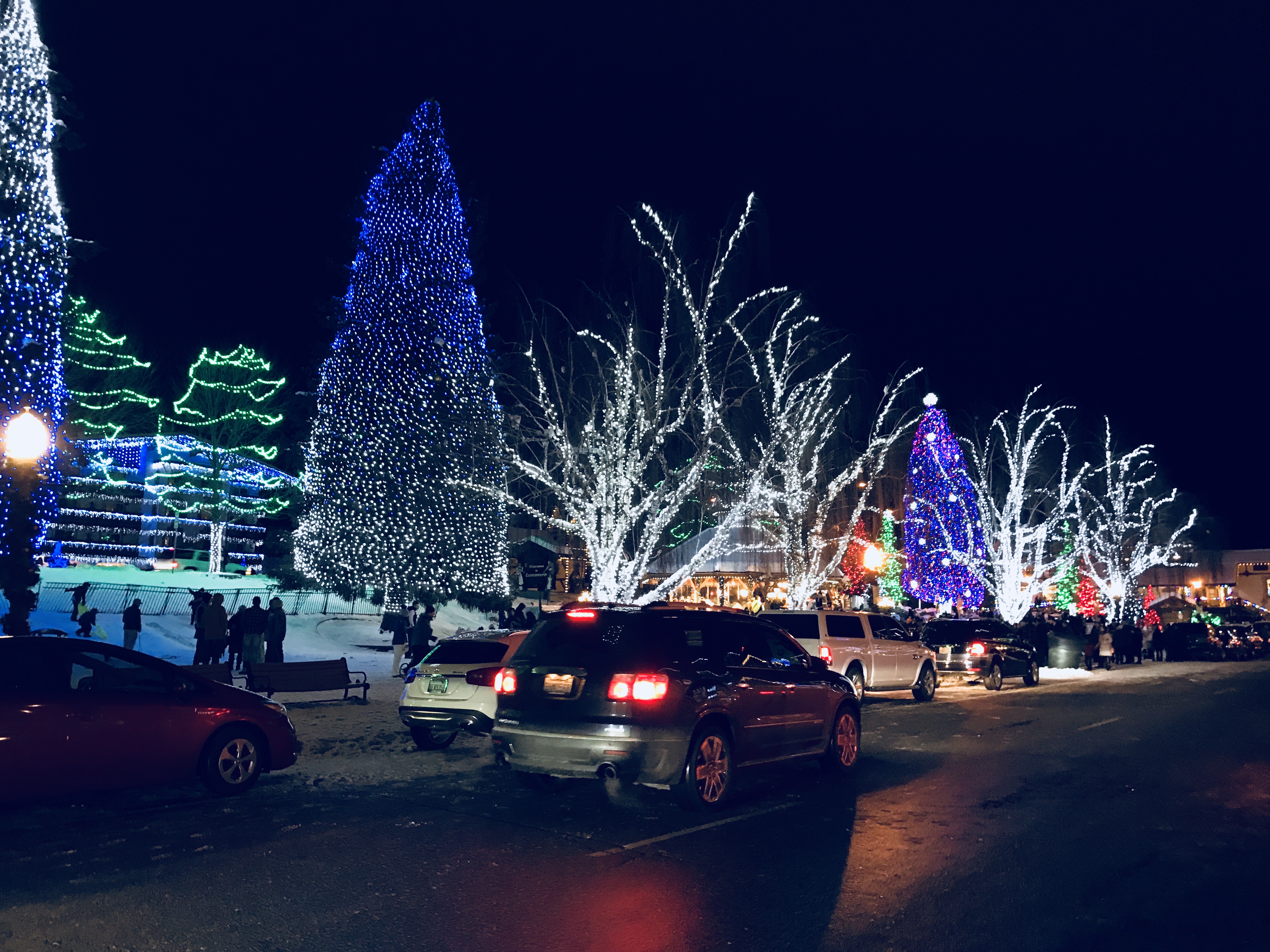 We visited Leavenworth Washington, which has a Bavarian Village gorgeously decorated for Christmas. Unique shops line the streets, there are numerous restaurants, and a sledding hill attracts many visitors in the town center. The village was bustling the day we visited.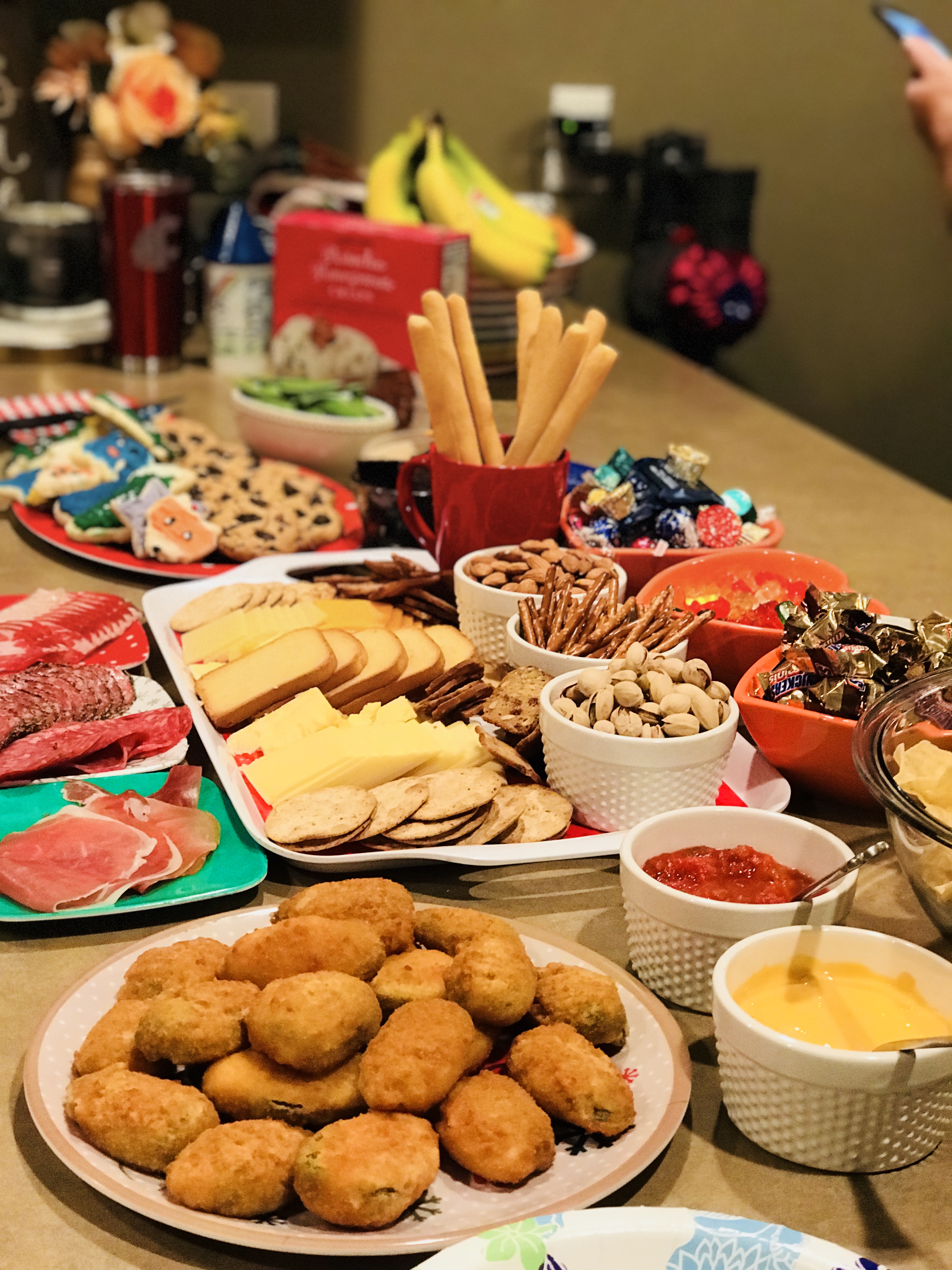 What a joy to ring in 2018 together! New Year's Eve is a favorite holiday of mine. It has all my favorite things: snacky food, games, time spent with loved ones. Memories made! Michelle went all out with a bountiful and delicious spread.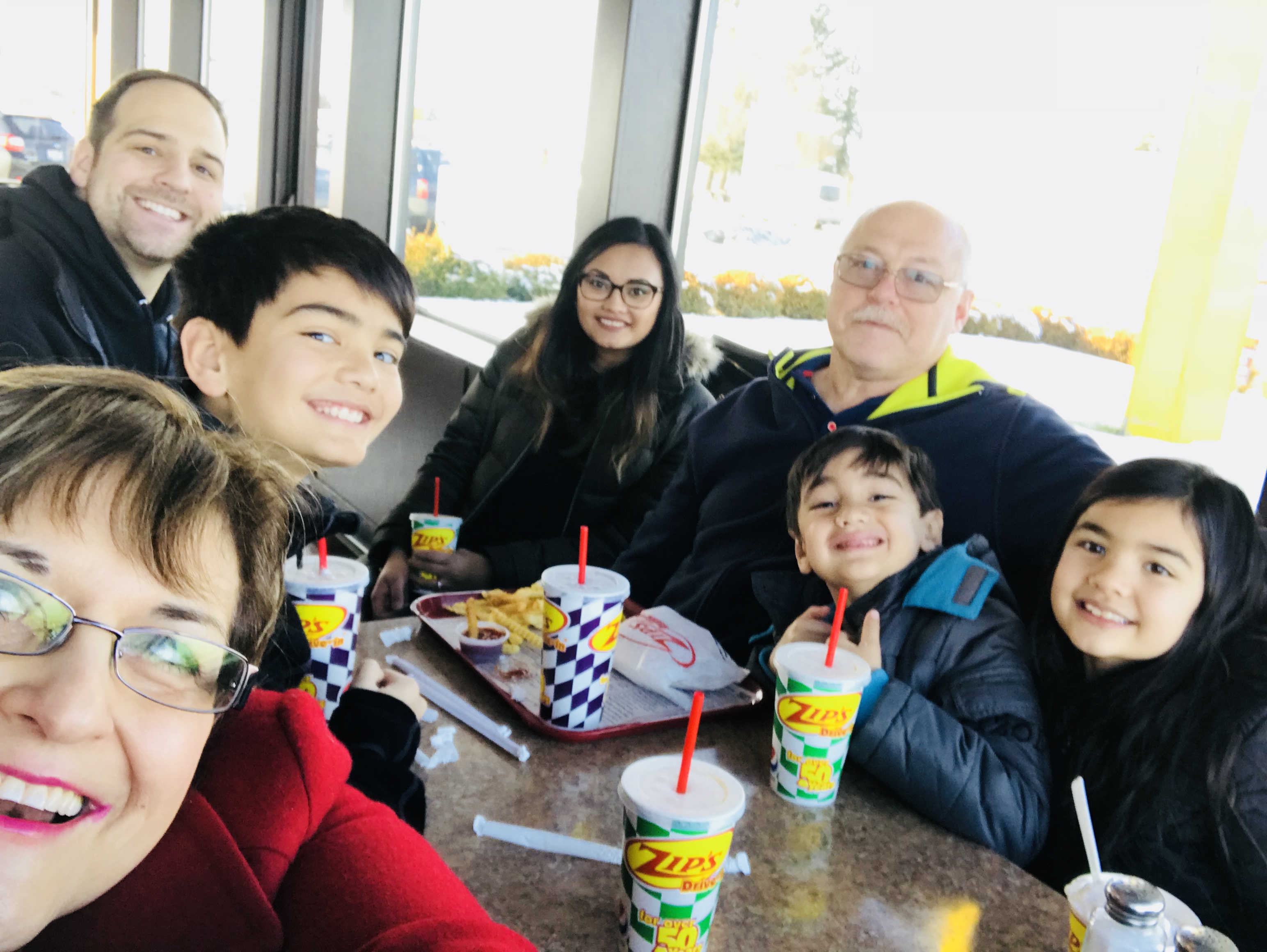 On our last day we went to Zips for French fries and absolutely delicious shakes.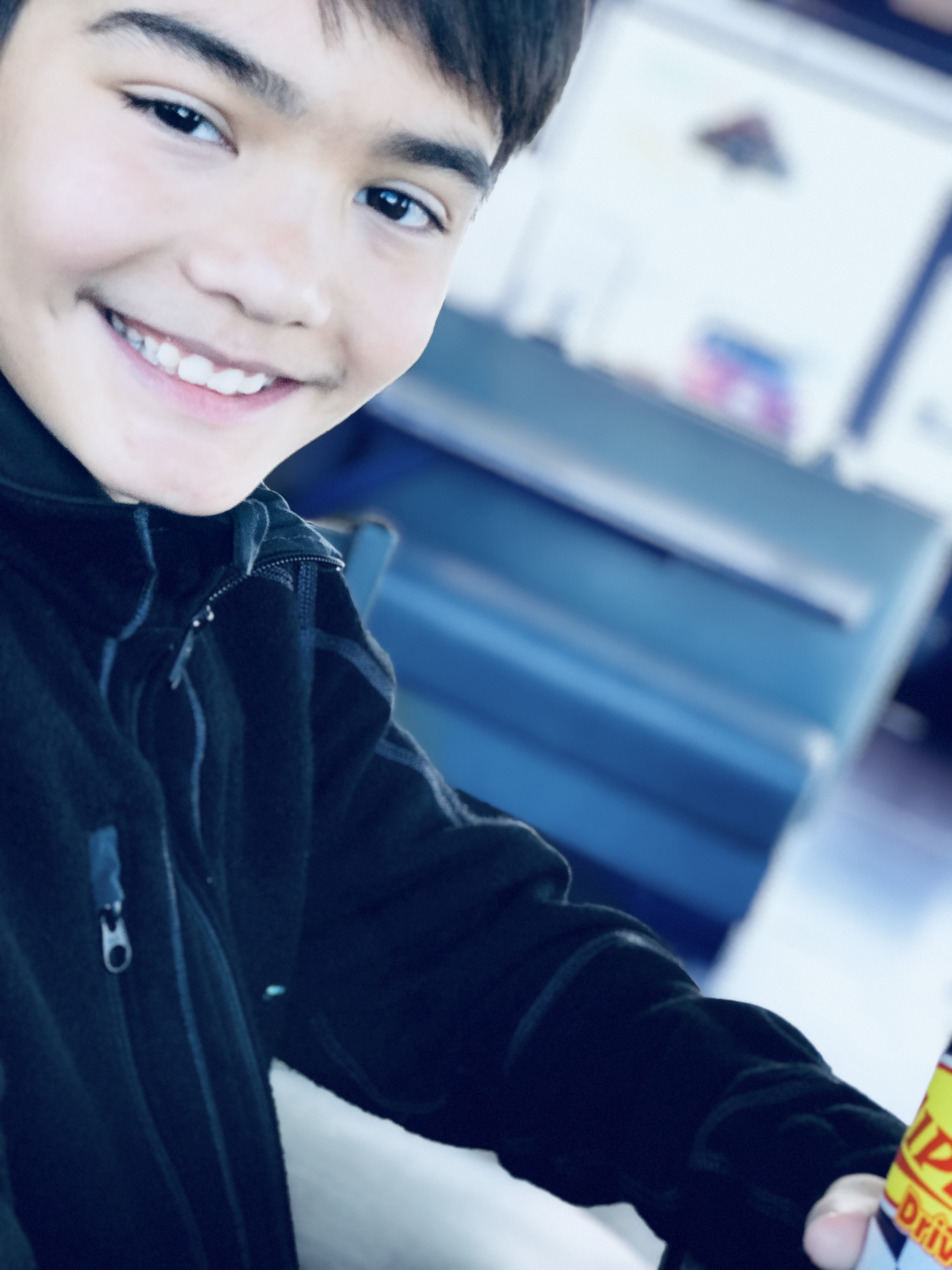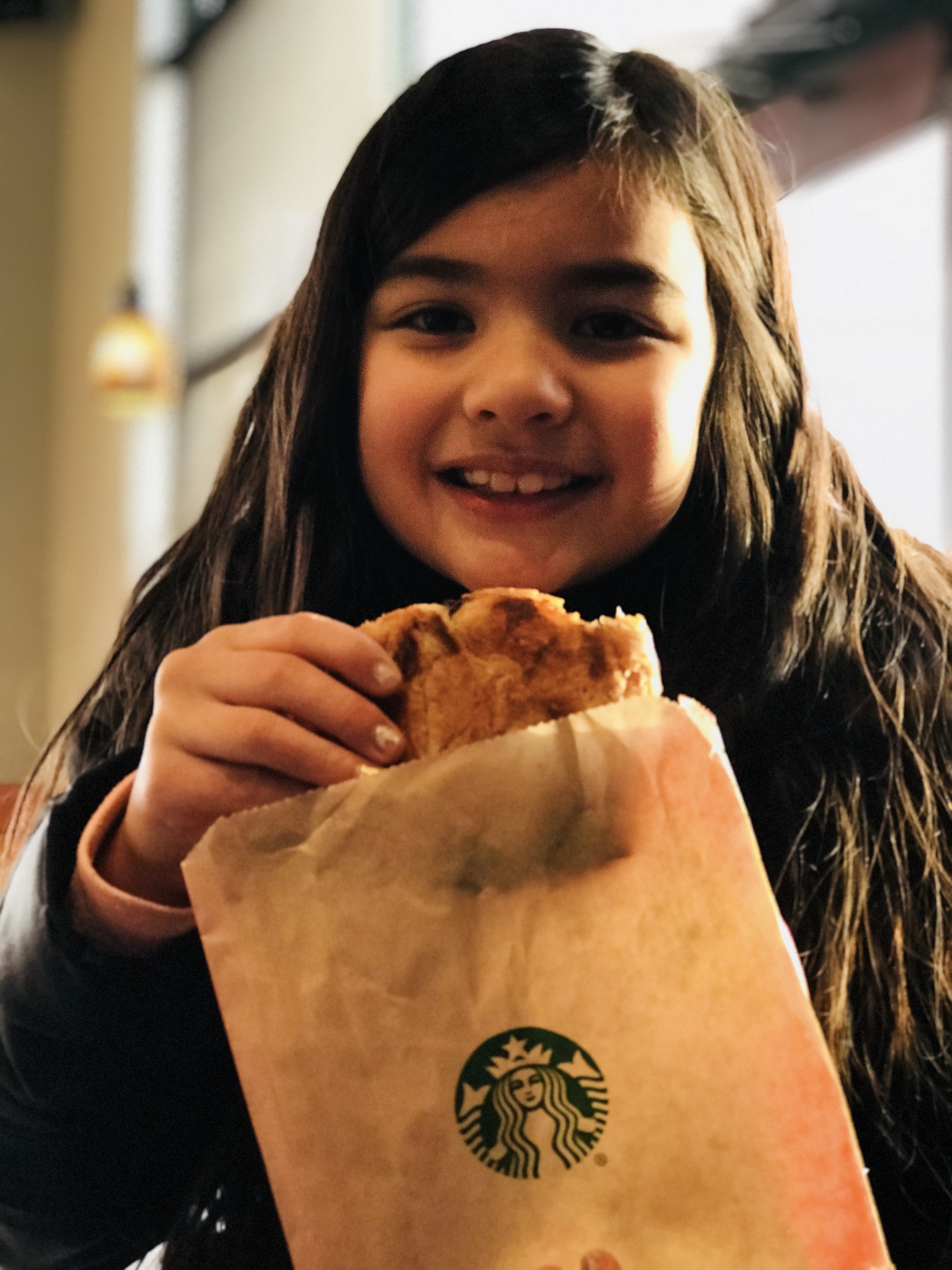 We had more time to kill before our late afternoon flight, so we went to Starbucks for coffee…and chocolate croissants to top off the shakes and fries. We only see them once a year, so everyone looked the other way and allowed us to spoil them.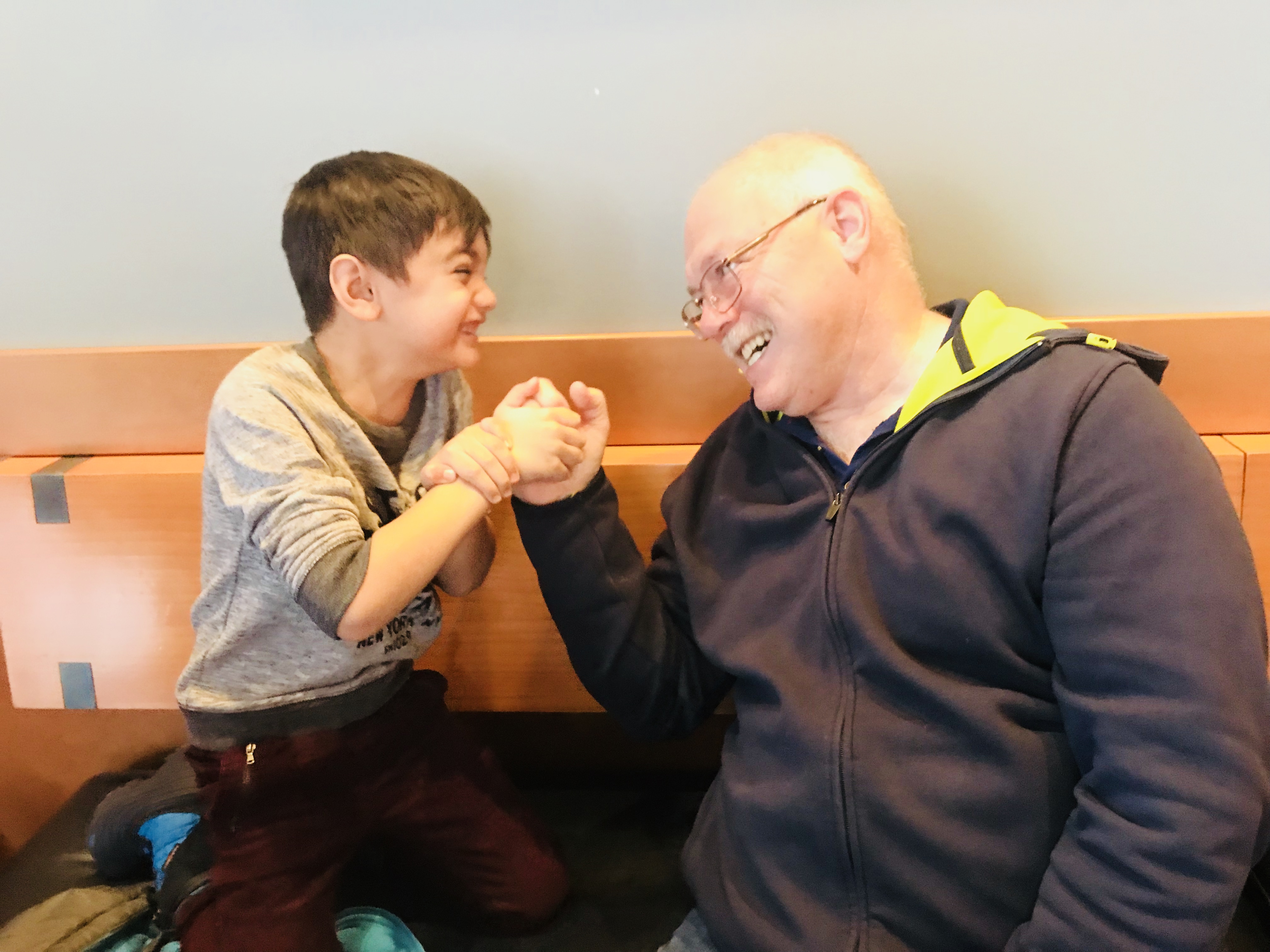 Aiden challenged Poppa to a Thumb War, which turned into…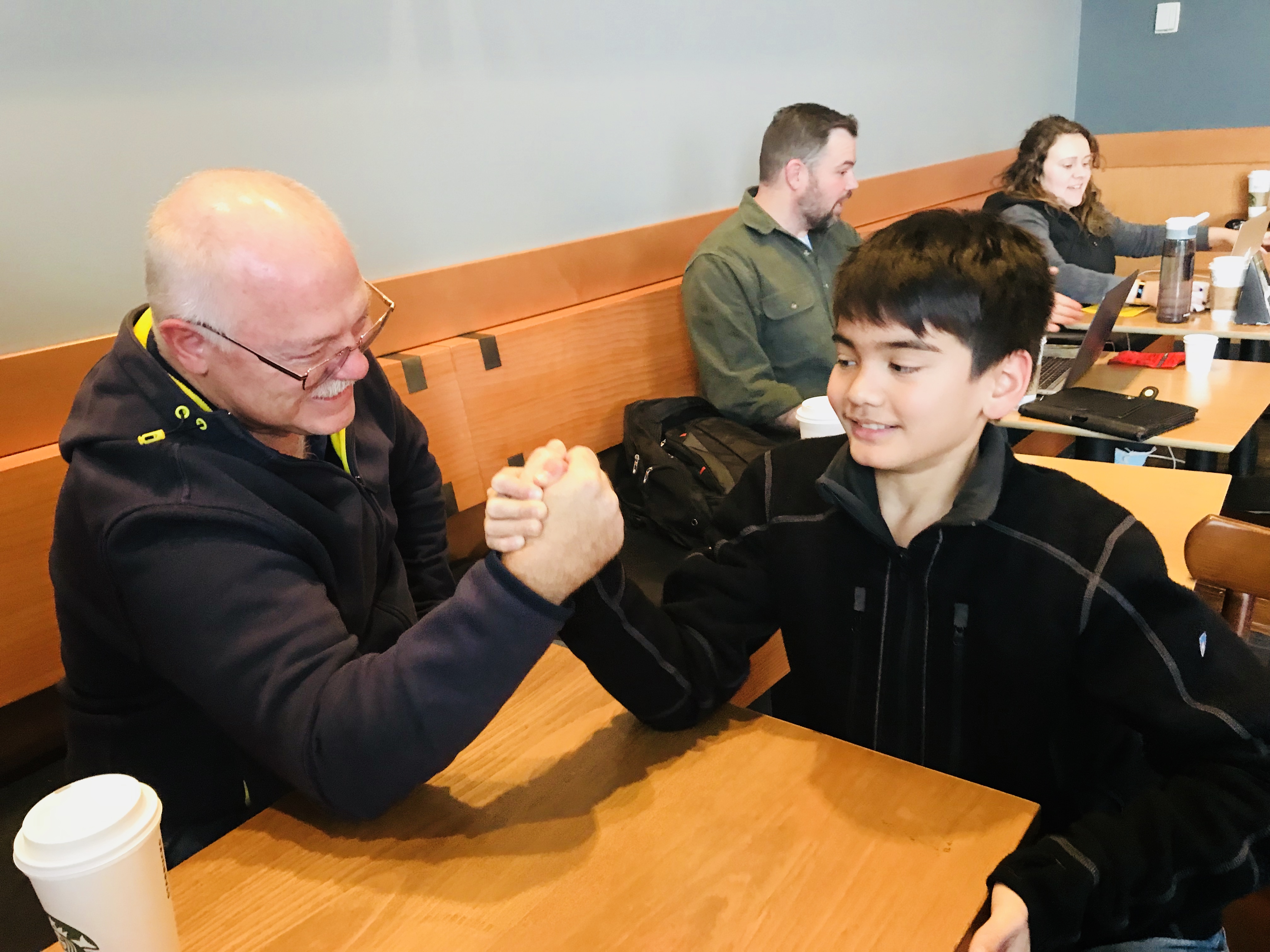 Arm wrestling in Starbucks, which turned into…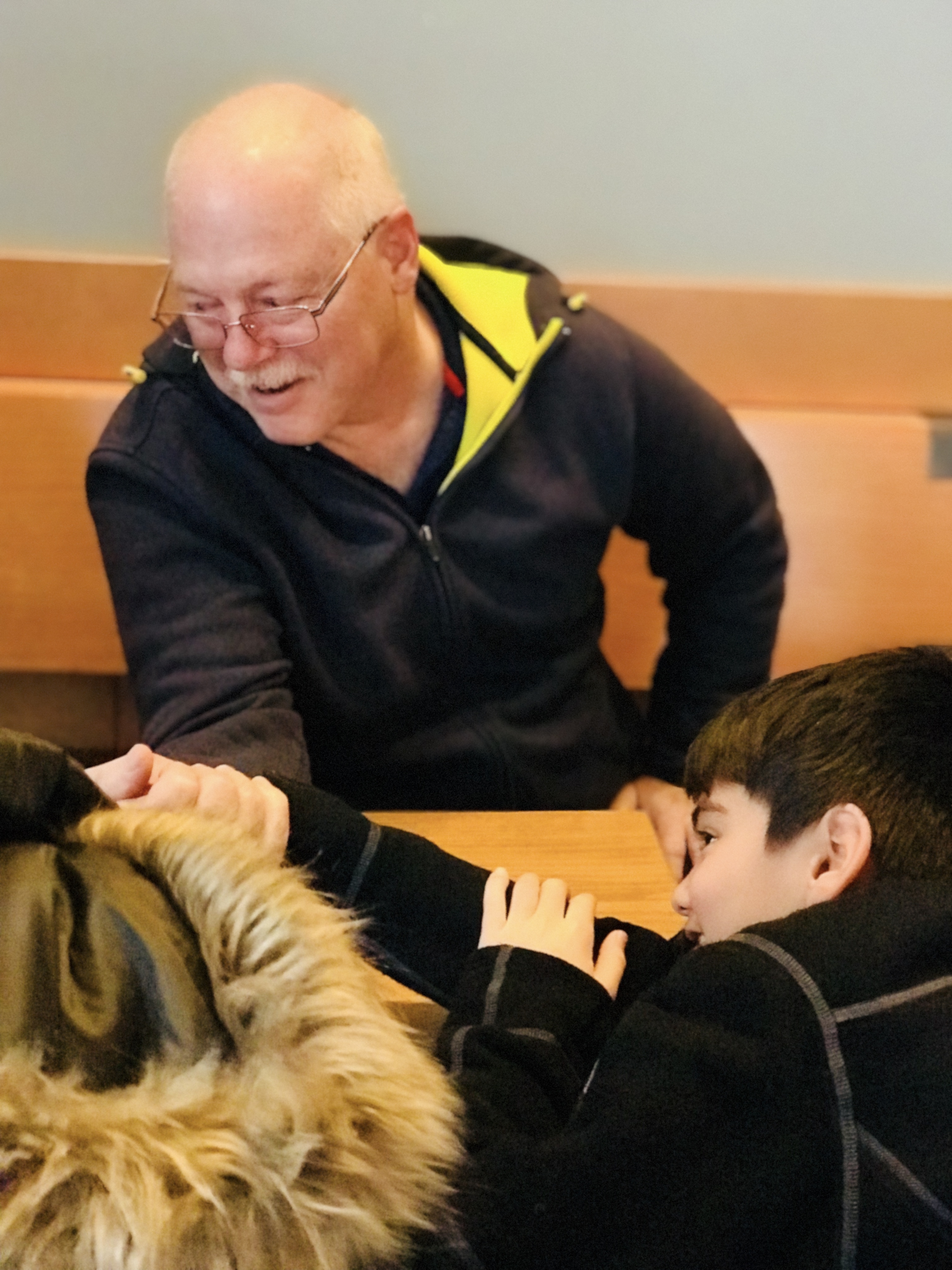 Poppa arm wrestling all three of the children at once. He still won. He always always wins at arm wrestling. Just to be sure he still has what it takes…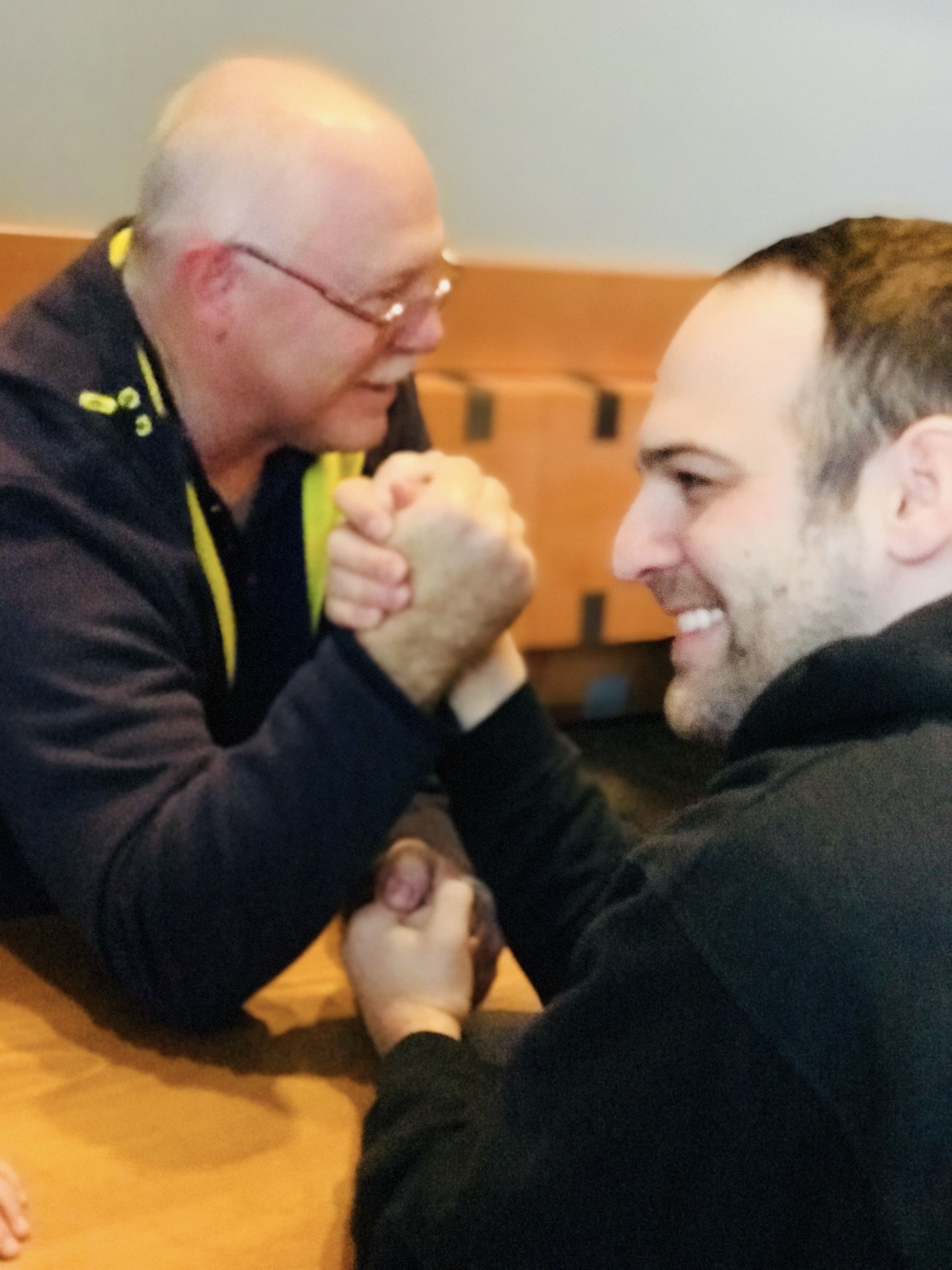 He arm wrestled Turner. In Starbucks.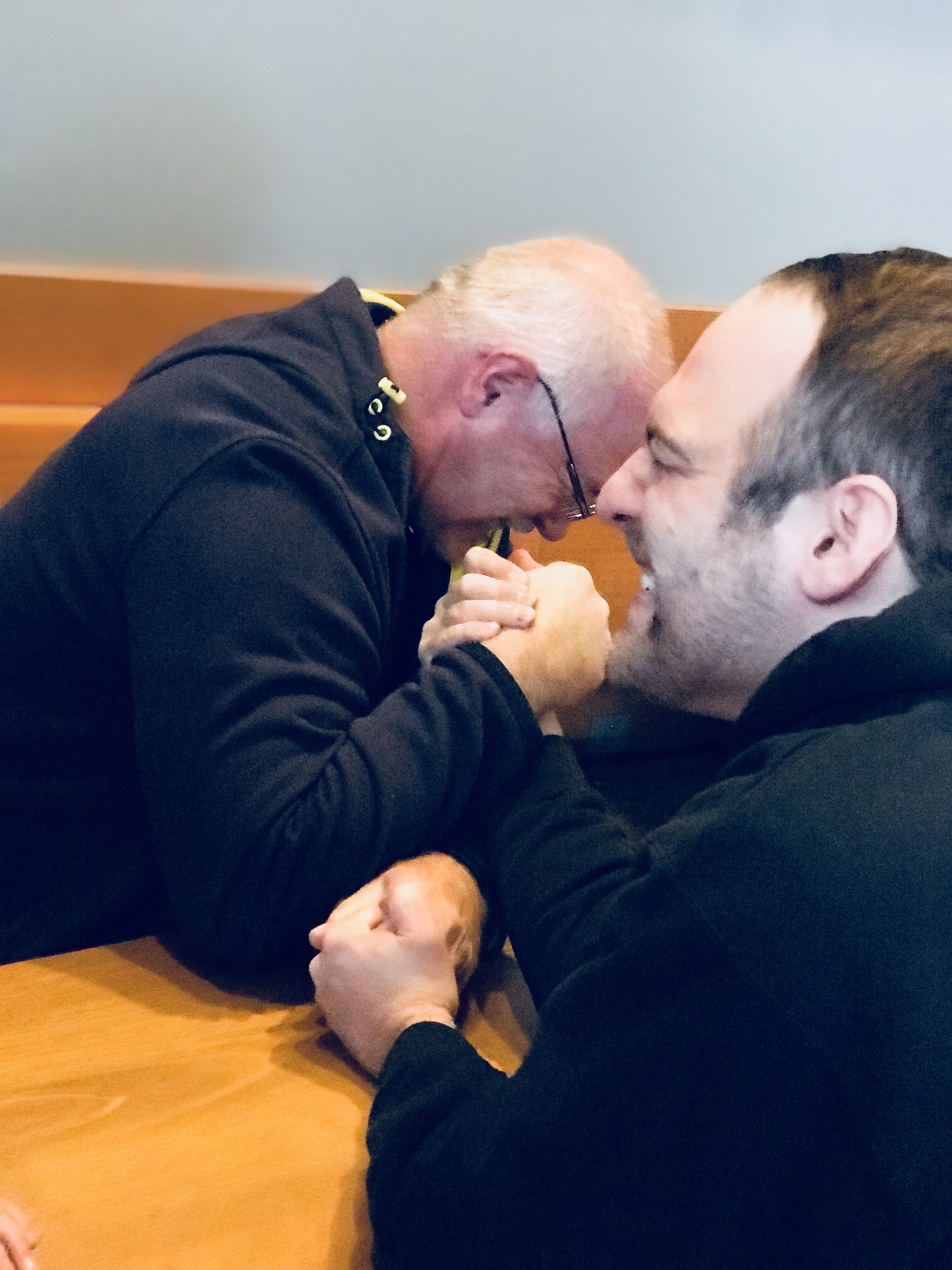 And won.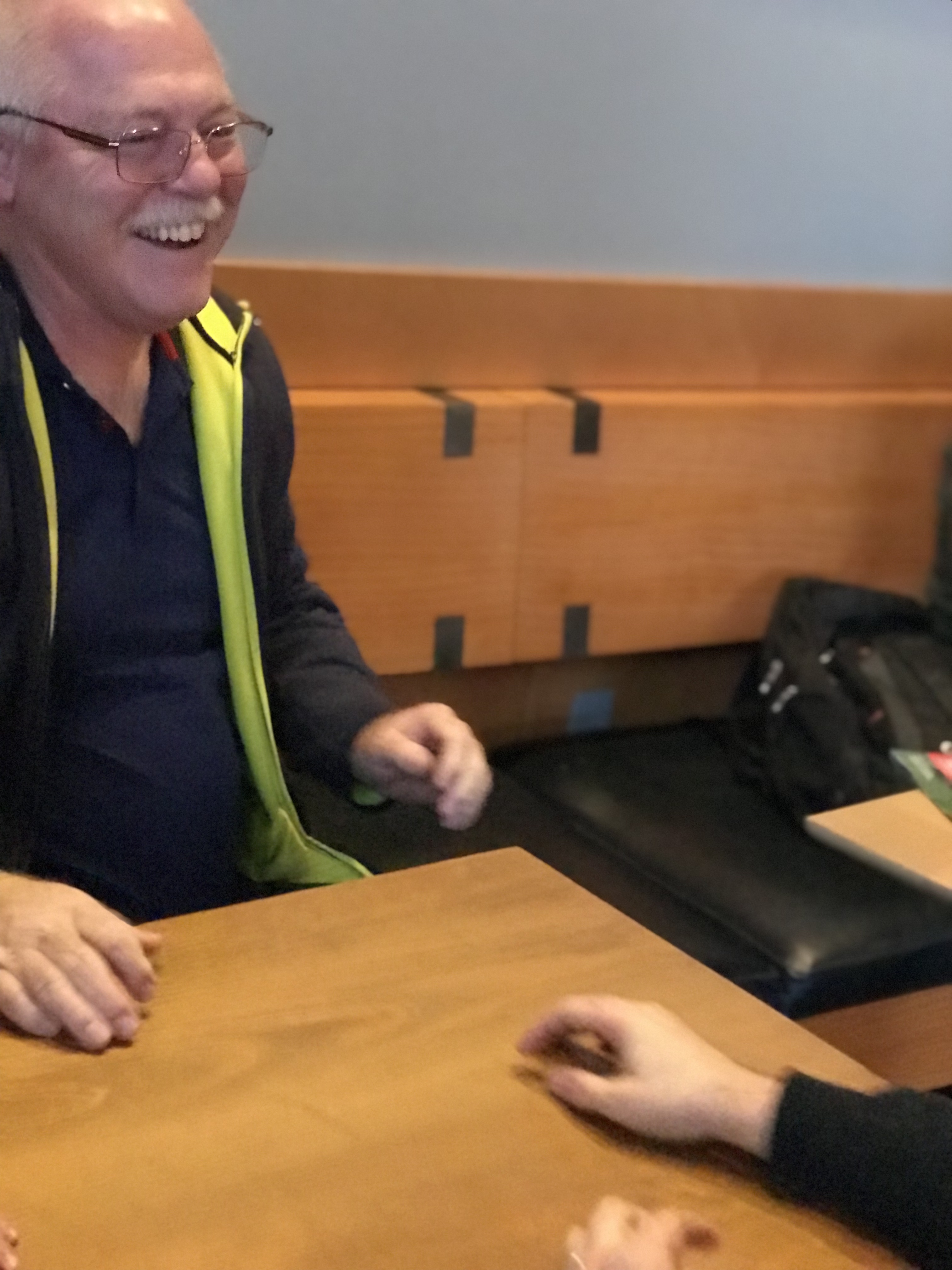 It was hard to say goodbye. But I am thankful we were able to go. It was a wonderful visit.
Oh, about that agenda I mentioned? My plans? The vacation goals?
Have fun. Build relationships. Make memories.
Check. Check. Check. Success.
Want to read about our last family trip to see our other daughter and her family? That trip included a cabin in the mountains, S'mores, and Dollywood! Oh, and snakes. Lots of snakes. Here it is: Smoky Mountains Cabin Adventure