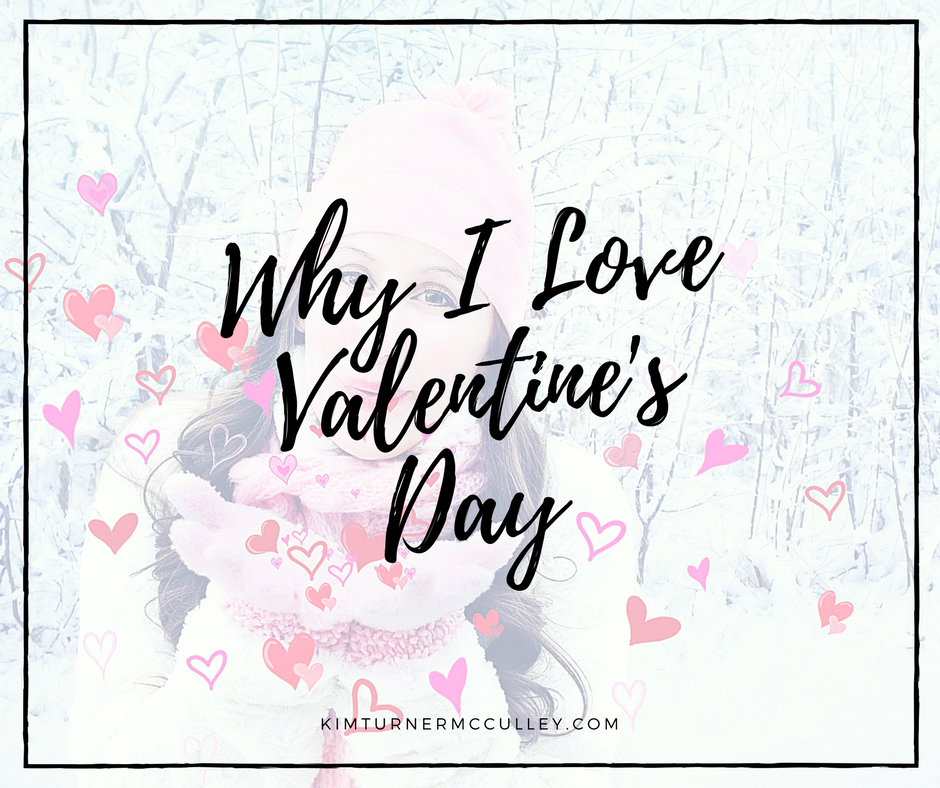 "Beloved, let us love one another, for love is from God." I John 4:7
Valentine's Day. People Either Love It or Hate It.
Right? Where do you weigh in on the Great Valentine's Day Debate?
I get it. People feel it's fake or contrived. A holiday made up by a collusion between Hallmark, the flower industry,  and Hershey's Chocolate. A day for single people to feel left out and marginalized. Forced romance. Insincere sentiment. Gifts out of obligation.
And yet, I embrace it.
From the time I was a little girl receiving Valentines at the elementary school party and chocolates from my parents, I've loved Valentine's Day. Even as I became older and didn't have a boyfriend, I still thought it was a fun day. Granted, I was engaged at 17 and married at 18, so I haven't spent many Valentine's Days without a date. But truly, I appreciate the whole concept.
How could I dislike an opportunity to celebrate love?
In general, I'm a huge fan of holidays. I take any excuse to make a day special, to celebrate my people. I may…ahem…tend to go a little overboard. But I always seize any chance to make a special meal, to tell people I appreciate and love them, to give cupcakes and hugs to friends, heart-shaped boxes of candy to my family, to write love notes to my people near and far.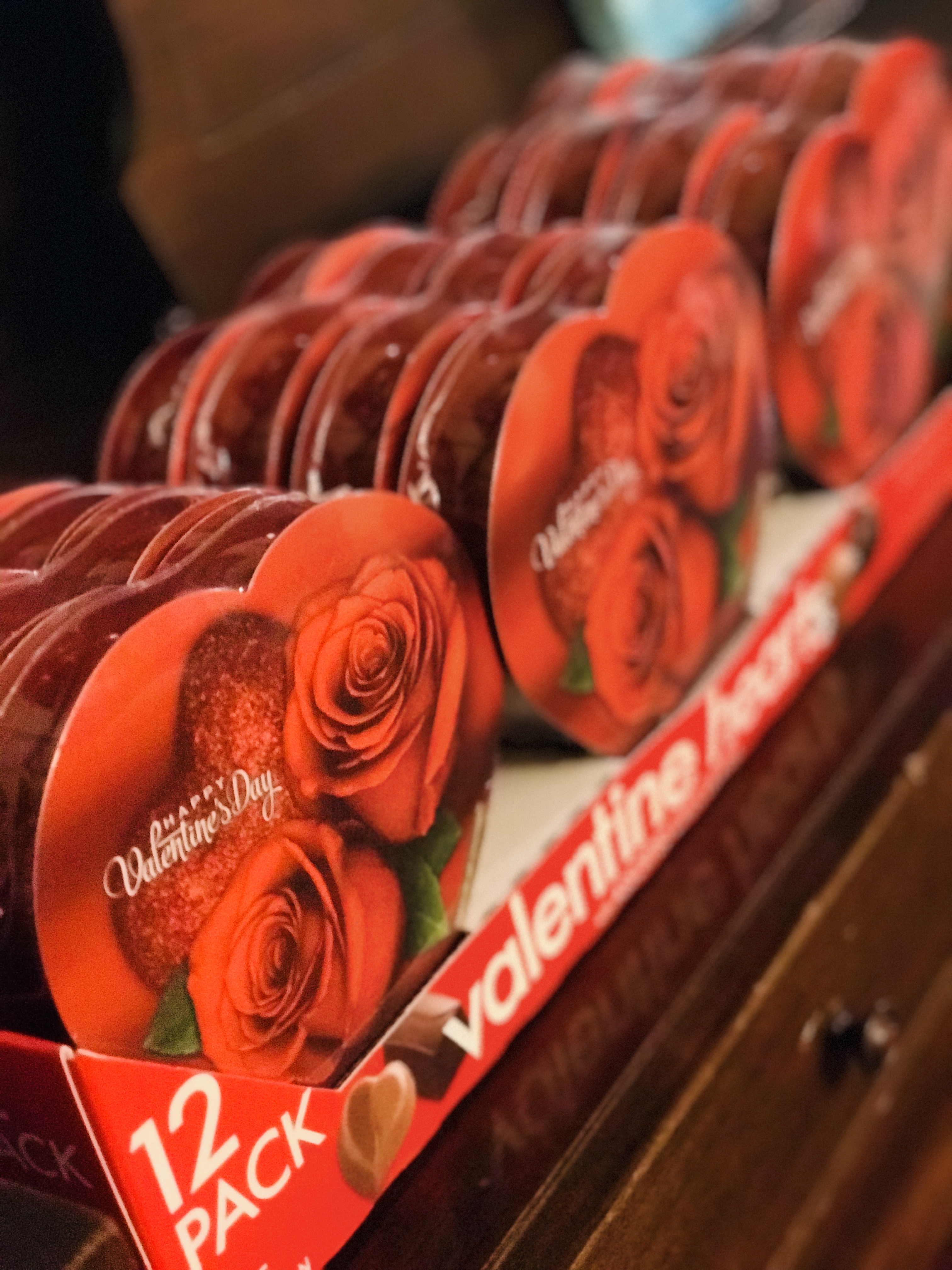 Let's think of Valentine's Day as a day of appreciation and encouragement.
I think we get into trouble when we shift our focus away from giving love and encouragement. If we turn our focus to expectations on what we'll get from the day…aha. Here comes trouble! Expecting diamonds, chocolates, huge romantic gestures, and Hallmark movie moments is likely going to give us nothing but grief.
Instead, let's "encourage one another and build one another up, just as you are doing", as commanded in 1 Thessalonians 5:11. Let's look for opportunities to share love and appreciation with everyone in our path.
Let's be encouragers.
Hope givers.
Relationship builders.
Lovers.
Instead of envying, boasting, being arrogant, rude, irritable, resentful, insisting on our own way, and rejoicing in wrongdoing, let's be people who are characterized as:
Patient. Kind. Rejoicing at truth.
Let's bear all things, believe all things, hope all things, endure all things. I Corinthians 13:4-7
This means we're going to stop assigning the worst possible motives to those who hurt us. Husband forgets to bring home flowers and candy? Let's assume he really did just forget instead of jumping to the conclusion that he's intentionally setting out to hurt us. Kids fuss and pick at one another after we've spent extra time creating a lovely dinner? Instead of taking it personally, maybe we should just accept that they're flawed human beings who make wrong choices sometimes–just like we do. (Of course, they still need correction and instruction. But that will be accomplished much more effectively without flaring emotions and accusations. Ask me how I know this…) I know I've been hurt many times by someone who assumes my actions come from a place of bad motives. I try to  stop myself from making such assumptions about others. Assume the best.
Go forth and love.
Let's all determine to take Valentine's Day as an opportunity to show God's love to others, to encourage, to give tokens of our affection, to say and write words of love and appreciation, to exuberantly spoil our loved ones. Let's start a Valentine's Day movement of whole-hearted love and encouragement!
P.S. Valentine's Day is our wedding anniversary! Tomorrow I'll be sharing our Blind Date Long Distance Love Story. To make sure you don't miss it, sign up for my email list!
Related Posts
Recommended Books
The following books are affiliate links. When you purchase through my link, I receive a percentage at no extra cost to you. These funds enable me to keep my blog up and running. Thank you for your support of my work.