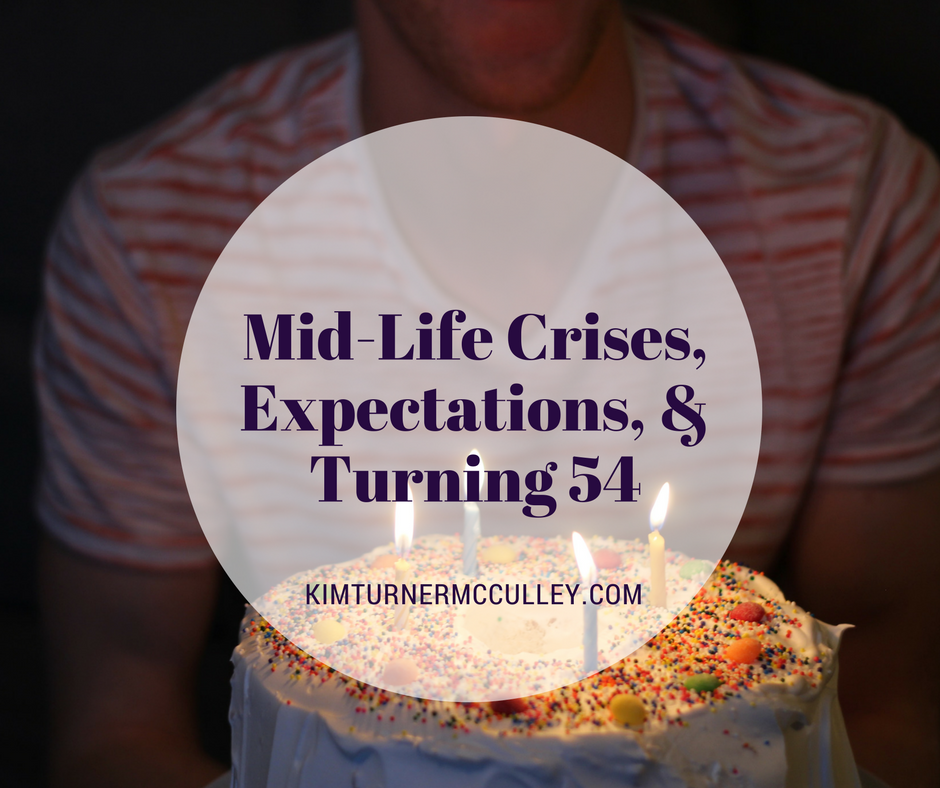 "A  joyful heart is good medicine" Proverbs 17:22
This is my birthday month. I turned fifty-four. I know this to be true, because I'm positive of my birth year, and I did the math. Several times. Fifty-four. FIFTY-FOUR!
Honestly, I don't know how that happened. Time is fleeting and all that jazz. I know it's cliché, but still true: the days are long and the years are short.
I close my eyes, and I'm still a young mom of littles: happy but frazzled, fulfilled but exhausted, positive I was making a difference but not sure I was getting it right…and absolutely believing it would never end. Now, for all intents and purposes, we're empty nesters, and it's caught me by surprise. Never mind that this is the only logical outcome–even for a mom of five, they ARE going to grow up and leave home—I'm still astonished. Tell me I'm not the only one?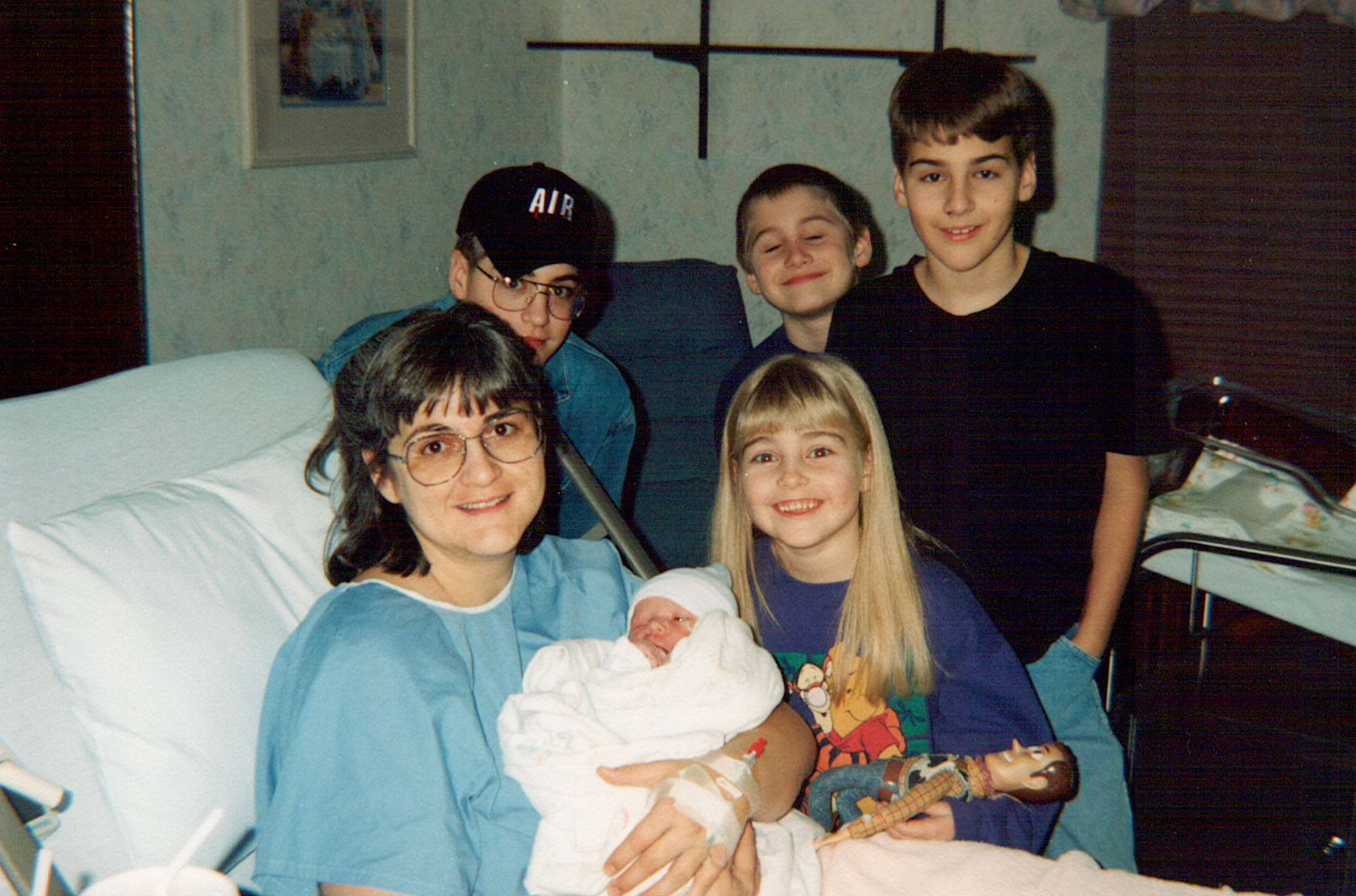 Here I am with all five children in December, 1997. They are 13, 11, 9, 7, and newborn.
I've learned a lot of things over these 54 years while also learning that I don't know as much as I thought I did. One thing I do know for sure is this: no matter how joyful and fulfilling life is, there are always disappointments. Small disappointments, big disappointments, small hurts, big hurts, I-don't-think-I'll-survive-this hurts. My life is full of "I did not see this coming" moments. My life really doesn't look like I expected, and I know I'm not alone in that sentiment.
I'm at a point right now where I'm reimagining my life, which is confusing and exciting, and I know a lot of you are in that place right now, too. Sometimes it can be challenging to find the joy, to see the positives, to stop focusing on "if only". I've discovered that I can and must choose my focus: I can wallow in the pain or seek the beauty.
I'm on a journey to seek the "true, honorable, just , pure, lovely, commendable, excellent, praiseworthy" things. I'm exploring new ways to live a meaningful life, looking for beauty, encouraging creativity, learning how to take care of myself and live this one beautiful life I've been given. I'm searching for the flowers among the thorns. The thorns are there: that's reality. But the flowers are there, too. Sometimes we just have to look a little harder to find them.
I jokingly said something to one of my kids about my mid-life crisis and they replied, "MID-LIFE?!? How long are you thinking you'll live?!" (For the record: quite a bit longer, thank you very much.)
Come along and join me in my mid-life crisis. It'll be fun!
You can follow along with my blog by subscribing to new posts by email, and by following me on Facebook, Instagram, Pinterest, or Twitter.