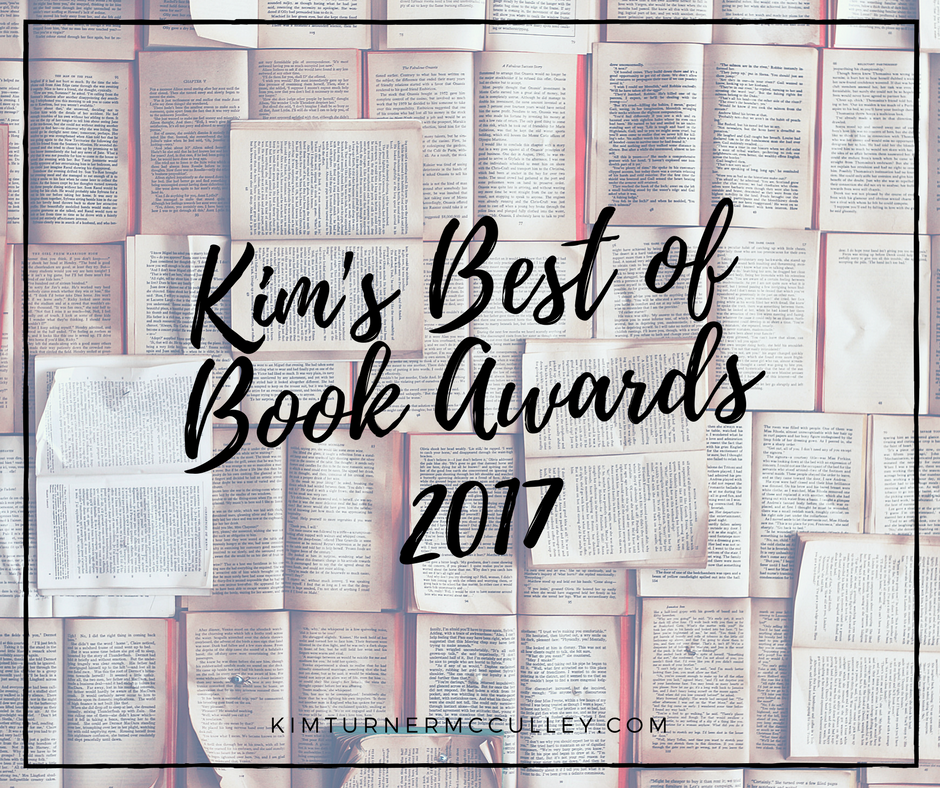 Who's in Search of their Next Great Read?
Have I got some recommendations for you! These are my favorite books in each genre I've read this year. The book didn't need to be published in 2017; my criteria was simply that I read it this year.
Unfortunately, I did not do a good job at all of recording my books as I read them; I went back to journaling in my book log just this month. So, my 2017 Best of Book Awards won't be as extensive this year. I'll do better in 2018!
Board Books
This amusing and clever book is bound to catch the attention of even newborn babies. There is an entire series that I think is worth exploring.
Picture Books
Beautiful and moving story with delightful and diverse illustrations. I adore the Grandparent/grandchild relationship, the realistic urban setting, the heart of service, and the gentle lesson of thankfulness.
If you know me at all, you know I love my picture books. Choosing just one was heart-rending. Here is a list of heartwarming honorable mentions. The Bear Ate Your Sandwich by Julia Sarcone-Roach; Truck Truck Goose by Tammi Sauer; The Relatives Came by Cynthia Rylant.
Middle Grade
This beautiful, thought-provoking book deals with great big issues: OCD, grief, loss, fitting in, peer pressure, family. I think everyone should read it.
I'm also giving an honorable mention to a picture book that's intended for the middle grade audience, The Survivor Tree by Gaye Sanders–another book that I believe everyone should read.
Young Adult
This book is bizarre and stretches the limits of believability, but I loved the exploration of the mother/daughter relationships. Thought-provoking.
Non-Fiction
This story infuriated me. Several times I slammed it shut; I was tempted to hurl it across the room. And yet…I'll never regret reading it. And I don't think you'll regret reading it, either.
Honorable Mentions go to The Four Tendencies by Gretchen Rubin and Quiet: The Power of Introverts in a World that Can't Stop Talking by Susan McCain.
Christian Non-Fiction
If you long for simplicity, for less bustle and more calm, for a peaceful way of life…this is your book. This book seems like a no-brainer for a first-read-of-the-new-year.
I struggled to hone my Honorable mentions list; I read numerous great Christian non-fiction books this year, and will share more recommendations in this category at the beginning of the new year. Anchored by Kayla Aimee is a heart-breaking and hopeful story of infertility, miscarriage, and the chaos and fear of giving birth to an extreme preemie. Loving My Actual Life by Alexandra Kuykendall is similar in scope to Shauna Niequist's book: practical, encouraging, realistic. The Broken Way by Ann Voskamp is everything you've come to expect from her: gritty, real, poetic, heart-breaking, honest, and encouraging.
Christian Fiction
  The House on Foster Hill by Jaime Jo Wright
This Christian thriller is full of suspense and tension and I found it to be un-put-downable. Talk about your page-turner! I don't want to give spoilers, so I'll just say that it tackles a dark subject which we need to be addressing. Trigger warnings abound!
 Fiction
The tension and heartbreak in this story are palpable. I stayed up way too late finishing this breath-taking story. It features one of my favorite themes: when you turn a desire into an idol, you're headed for pain. In tone and poignancy, it reminded me of a favorite classic: A Tree Grows in Brooklyn by Betty Smith. Honorable Mentions go to two classics I just read for the first time this year: Remains of the Day by Kazuo Ishiguro, which is a sobering and thought-provoking look at blind motivations; and Joy Luck Club by Amy Tan, a story about mothers and daughters, generational and cultural clashes.
These are my 2017 Best of Books Awards. Happy reading!
I'm still working on my 2018 goals, but you can rest assured that prolific book reading will be one of them. I'd love to hear about your reading plans for next year. Please comment below and tell me what's on your list for next read! If you'd like to make sure you don't miss any reading conversations, please sign up to receive all my posts in your inbox. Here's the sign up link.