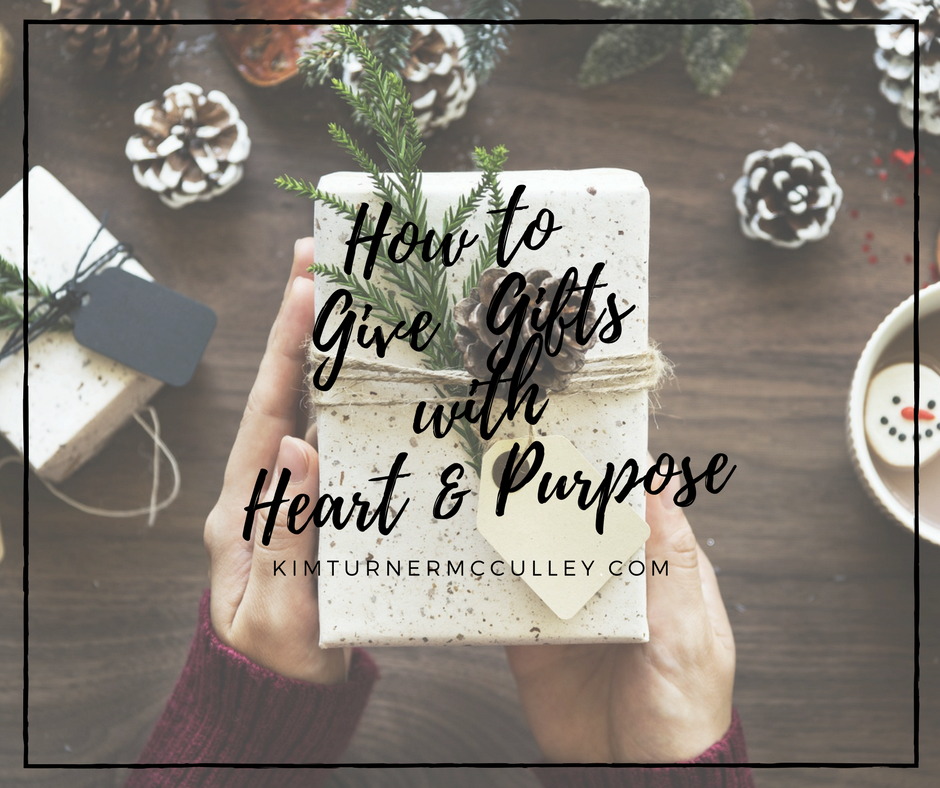 "Do not withhold good from those to whom it is due, when it is in your power to do it." Proverbs 3:27
How to Give Gifts with Heart & Purpose
Post contains affiliate links. When you purchase through my links, I earn a small commission at no extra cost to you. Thank you for supporting my work.
It's gift shopping time! For those of you who love shopping, this must be an exciting time. If you're allergic to shopping, as I am, the thought of malls and crowded shopping centers may incite panic. I'm a person who enjoys pursuing a simple life: margin over busy, space over clutter, rest over frazzle, fiscal responsibility over debt, people over things. Given this attraction toward minimalism (at least in theory), you may wonder how I feel about gift giving.
I'm in favor of gifts.
Giving them, receiving them, planning them, wrapping them…I'm a fan. I like Christmas gifts, birthday gifts, anniversary gifts, get well gifts, and my favorite: the gift for no reason at all.
For the majority of our married life, we've worked with tight budget constraints. Since I can't just buy anything and everything that catches my eye, I like to get the biggest bang for my buck when it comes to gift giving. I want to give with heart and purpose.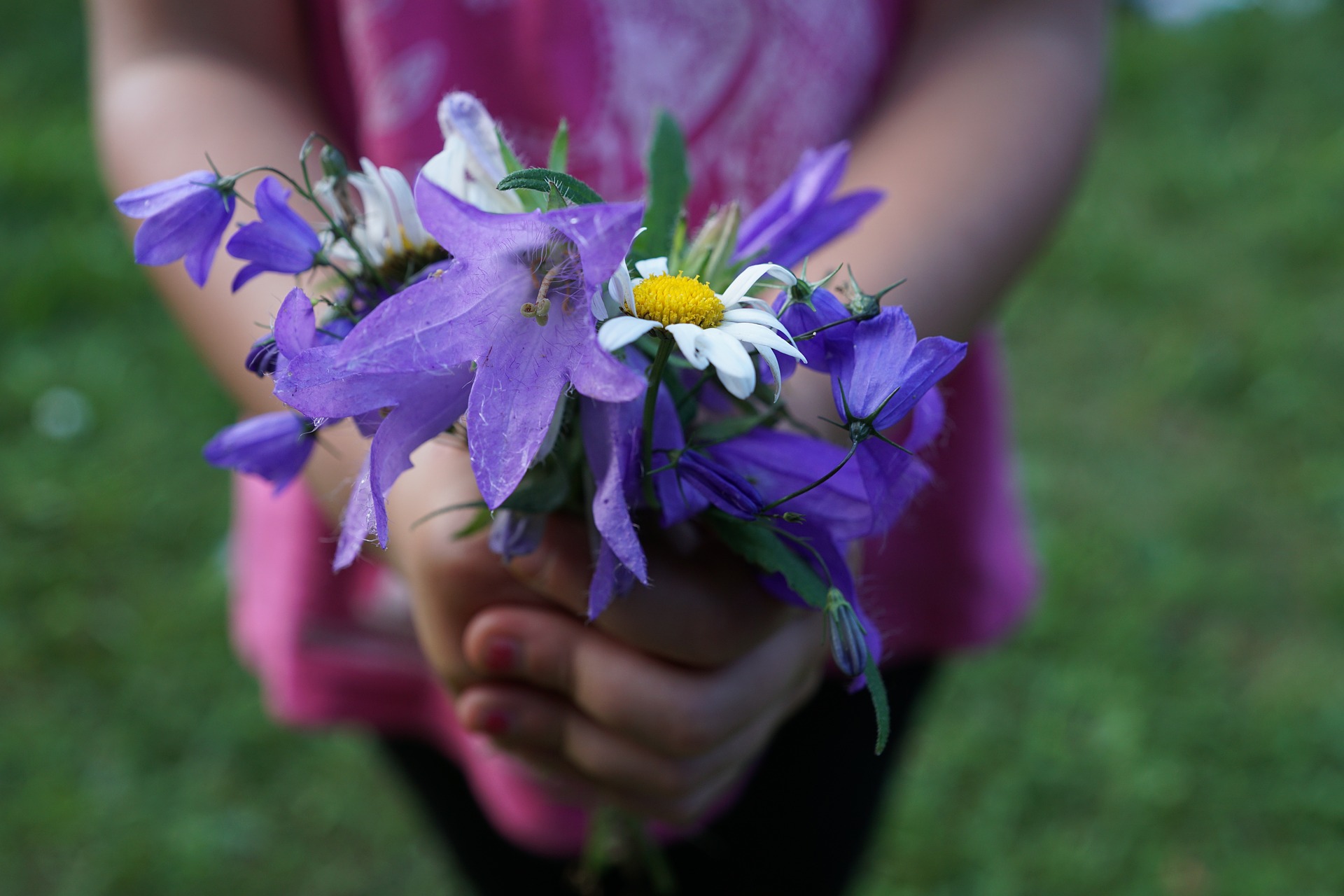 I See You, I Value You
Some of my most treasured gifts have had little monetary value. I think of the times a child created something just for me: a little hand sewn envelope for me to keep treasures in, a handful of flowers, a picture carefully drawn. When I taught Pre-K, my little students would bring in artwork and cards with crooked letters meticulously printed. "Look, Mrs. Kim! This is you and me. I drew a purple dress for you because you like purple." "I chose a purple bow for you." "This paper has flowers because I know you like them." It's touching when someone pays attention to my likes and incorporates them into a gift.
The most meaningful gifts find a way to say, "I see you. I see what you like and I appreciate your unique perspective, the special gifts you bring into the world." The best gifts go far beyond checking a name off a list; they speak into the recipient's life. The most wonderful gifts make people feel valuable. These gifts see, appreciate, and encourage the recipient's creativity, curiosity, artistic expression, wonder, and interests.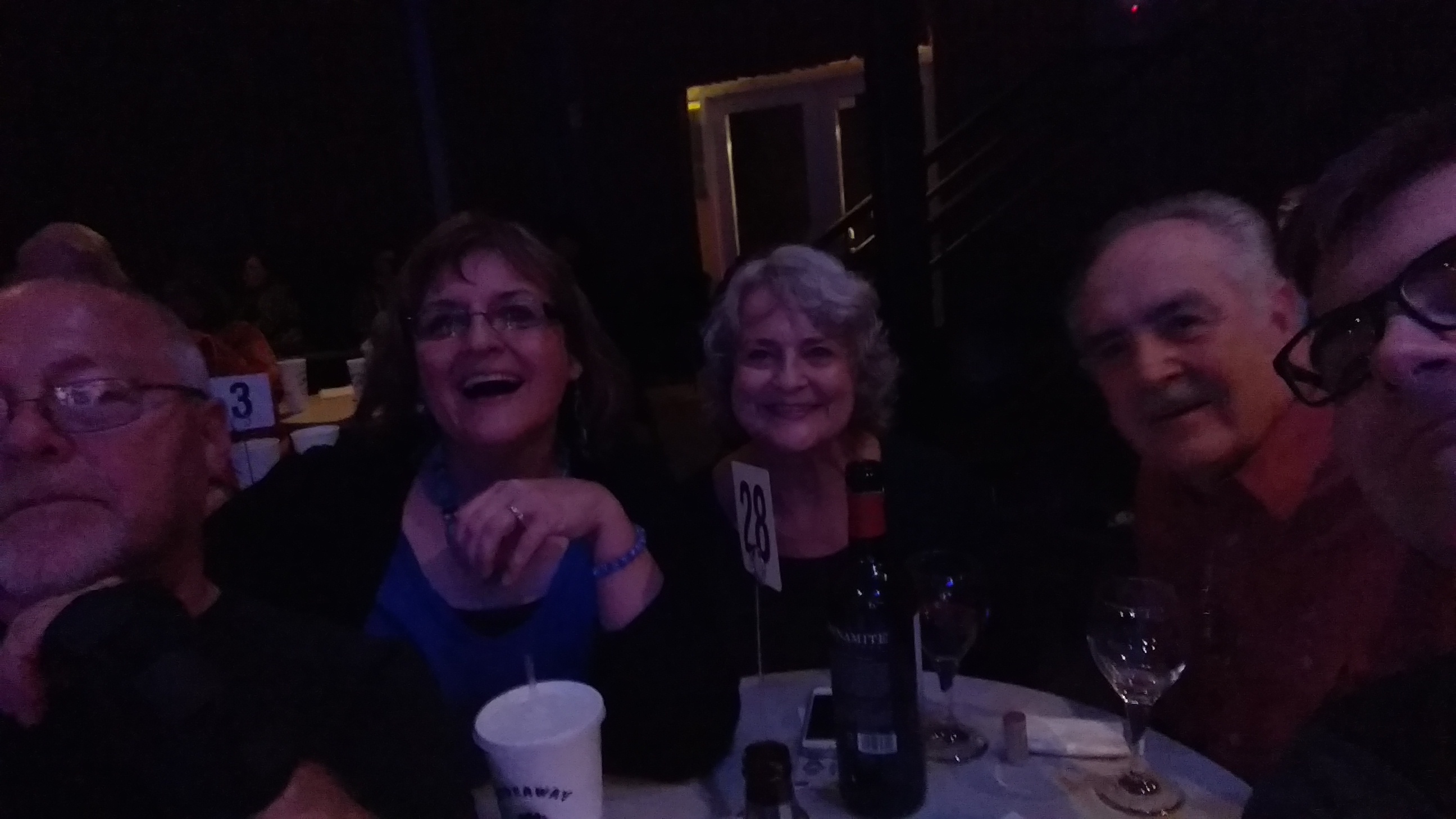 Dinner and live music at the UCO Jazz Lab with my parents.
Give Experiences
I've become a fan of Experience Gifts. Memberships to the Zoo, Science Museum, a sleeping bag and a camping trip, the Amusement Park, ball game, movies, Ice Capades, a telescope and star gazing book, a bird feeder, bird watching book and binoculars, ice skates and lessons, a trampoline. Bonus points if you live near enough to experience these gift events together! This weekend we're taking my parents to dinner and A Christmas Carol at the Lyric Theatre for their Christmas gift; in a couple weeks we'll be taking our local sons and daughter-in-love out to dinner and to the new Star War movie for their gift.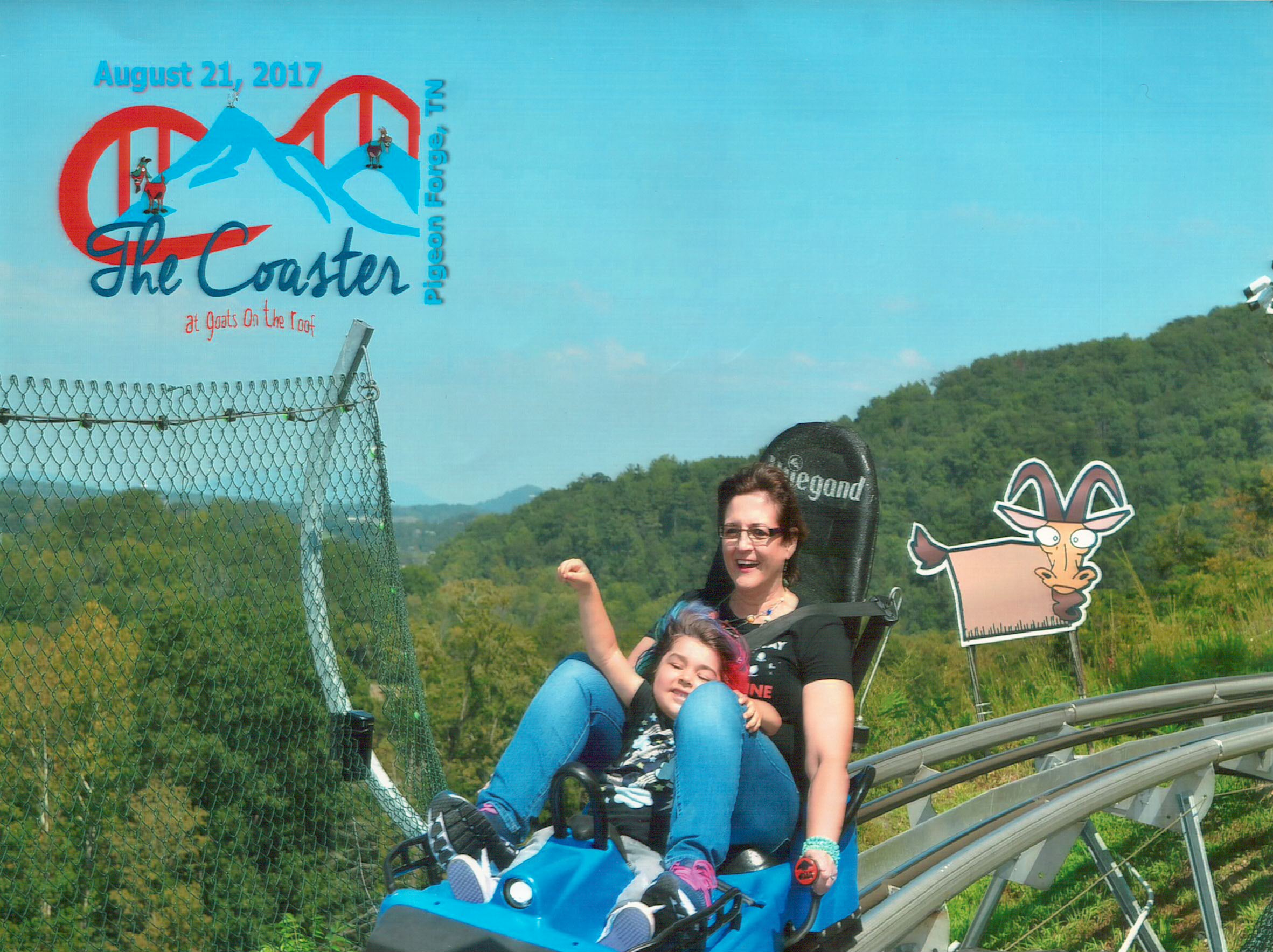 Riding the Alpine Roller Coaster with our grandson this summer. A gift trip to an amusement park strengthened relationships and made wonderful memories.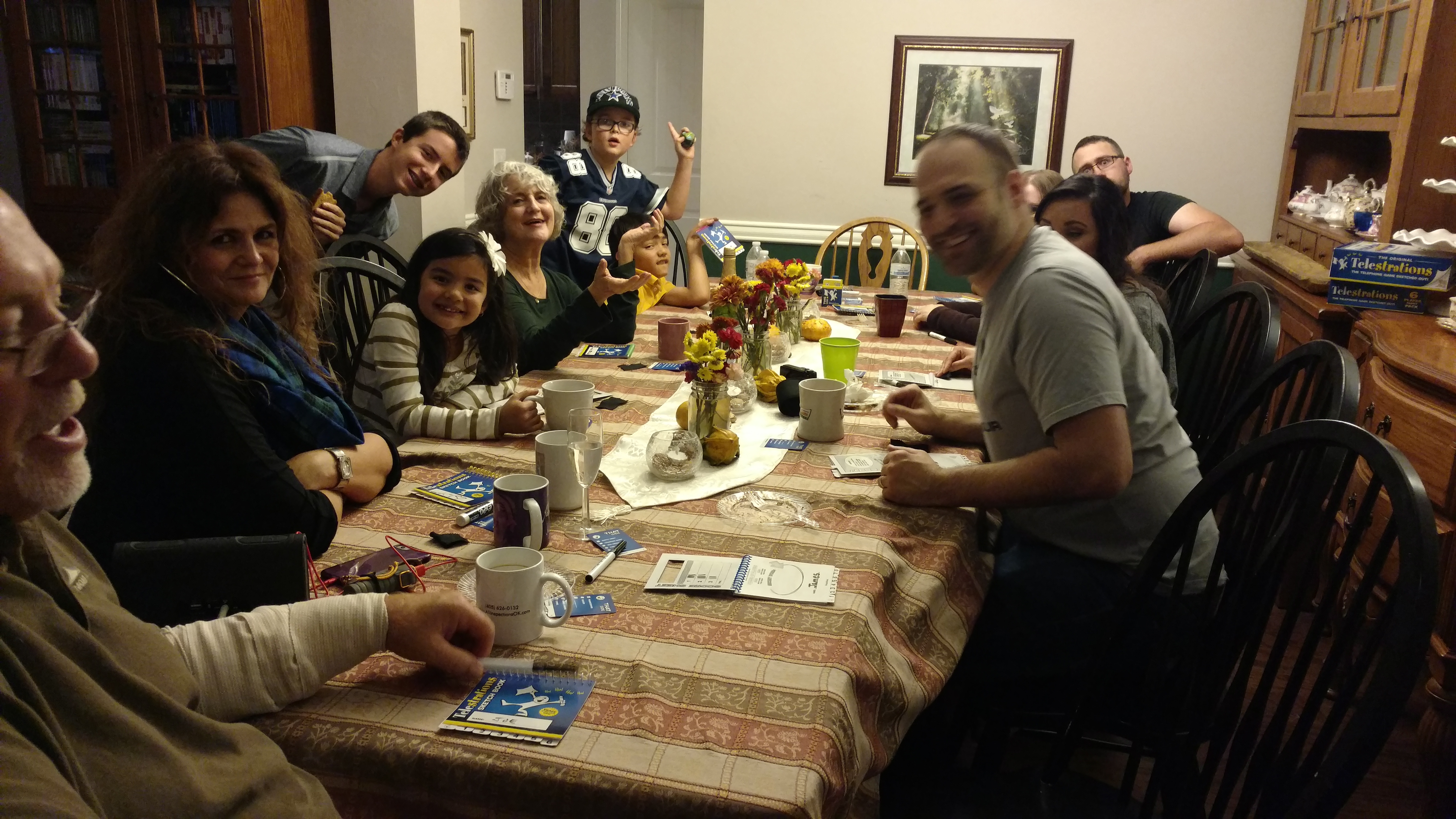 Playing a favorite party game–Telestrations–last year at Thanksgiving. If you only purchase one new party game this year, this is the one! It's a cross between Pictionary and the old-fashioned Telephone game you used to play as a teen. I think we laugh harder playing this game than any other. Party games are fabulous tools for relationship-building and memory-making! We have a humongous game stash.
Building Relationships
The reason I like Experience gifts is because they are relationship-builders and memory-makers. I look for gifts that will do those things. Great games, puzzles, books, anything that builds connections. I've always been a big tea drinker, and have had tea parties with the grandchildren. After our daughter moved away, she told me that when she drinks tea she thinks of me; I realized that tea is a memory maker and relationship builder for us. Therefore, I frequently send tea in the Grammy boxes and do all I can to encourage the tea party connection. (Read more about Grammy Boxes here and here.)
Think about the things you have in common with your intended gift recipients. Did you enjoy a specific activity together as children? Do you both enjoy word puzzles or board games or painting or long walks in the woods? Do you both love fine coffee or gourmet chocolate or home popped popcorn? Try to find something that encourages, strengthens, and builds relationship, something that reinforces that feeling of "this is who we are; this is what we do".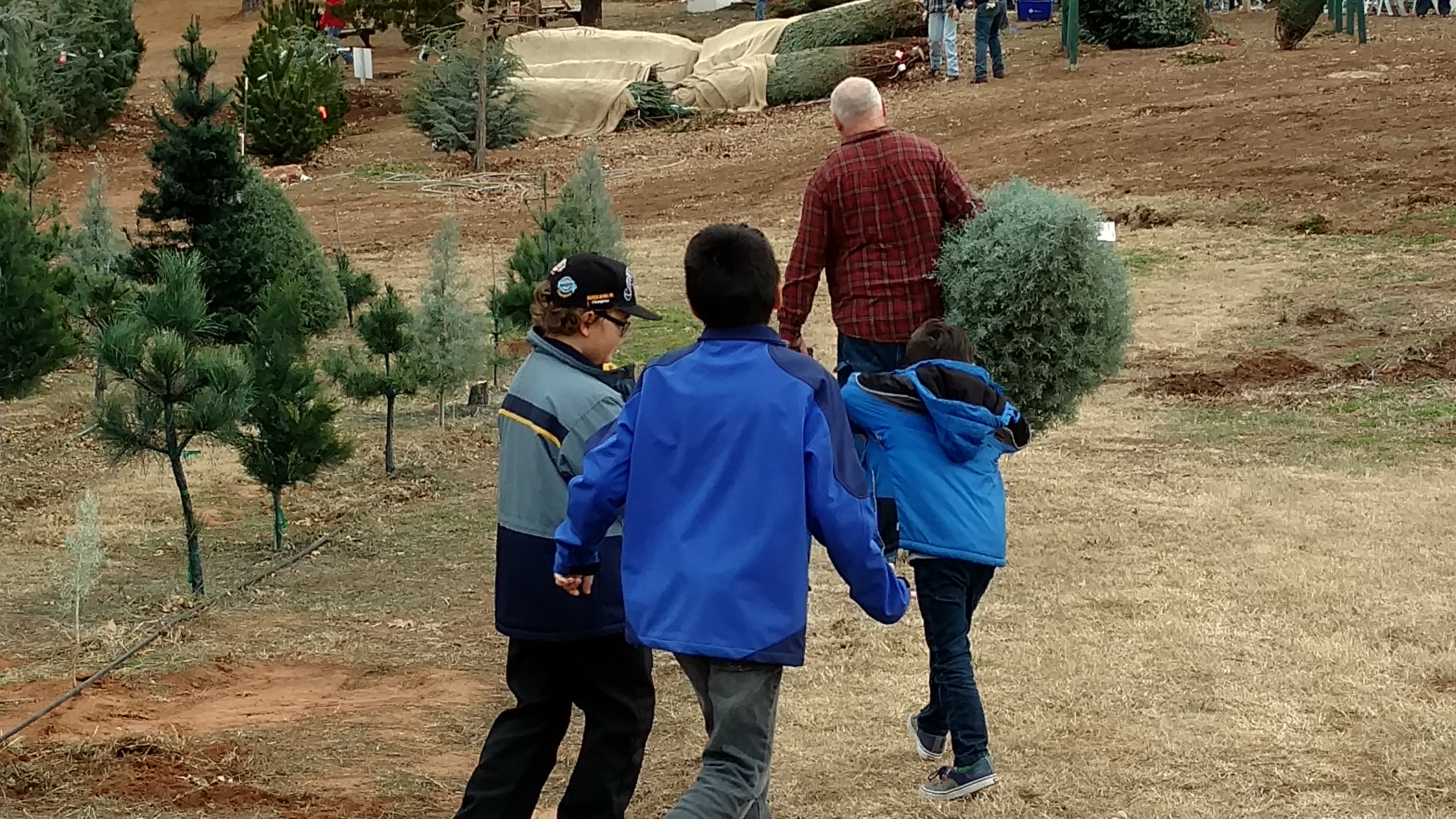 Last year's family trip to the Christmas tree farm made wonderful memories that I hope will last a lifetime.
I don't enjoy crowds, malls, or shopping. But I love choosing just the right gifts for my loved ones:
Gifts that say "I see you. I value you."
Gifts that encourage creativity, wonder, curiousity, artistic expression.
Gifts that build relationships.
Gifts that create memories.
Gifts with heart and purpose.
Click links to view all my Gift Guides
Cuppa Comprehensive | Exquisite Gift Guide for the Tea Lover
14 Favorite Children's Christmas Books