Food Can Fix It Challenge | Week 3
This post contains affiliate links. 
What a Week!
Okay, so this one did not go as well. I started coughing, wheezing, and feeling exhausted on Friday, so my exercise plans took a nose dive. The food plan was also iffy; I seem to lose my fragile hold on self-control as soon as ill health appears. All-in-all, it was a challenging week. I did manage to lose one pound, so I'm considering that a rousing success. I'll share some of my favorite dishes from this week, but first I'll share my "secret" recipe for my magic tea. I treat myself to this whenever I'm under the weather, and I find it comforting, delicious, and temptingly aromatic.
Brew Celestial Seasonings Blueberry Tea for 4 minutes. Add a spoonful of honey and juice squeezed from a fresh-cut lemon quarter. This always helps my sore throat!
Favorite Dishes from This Week's Challenge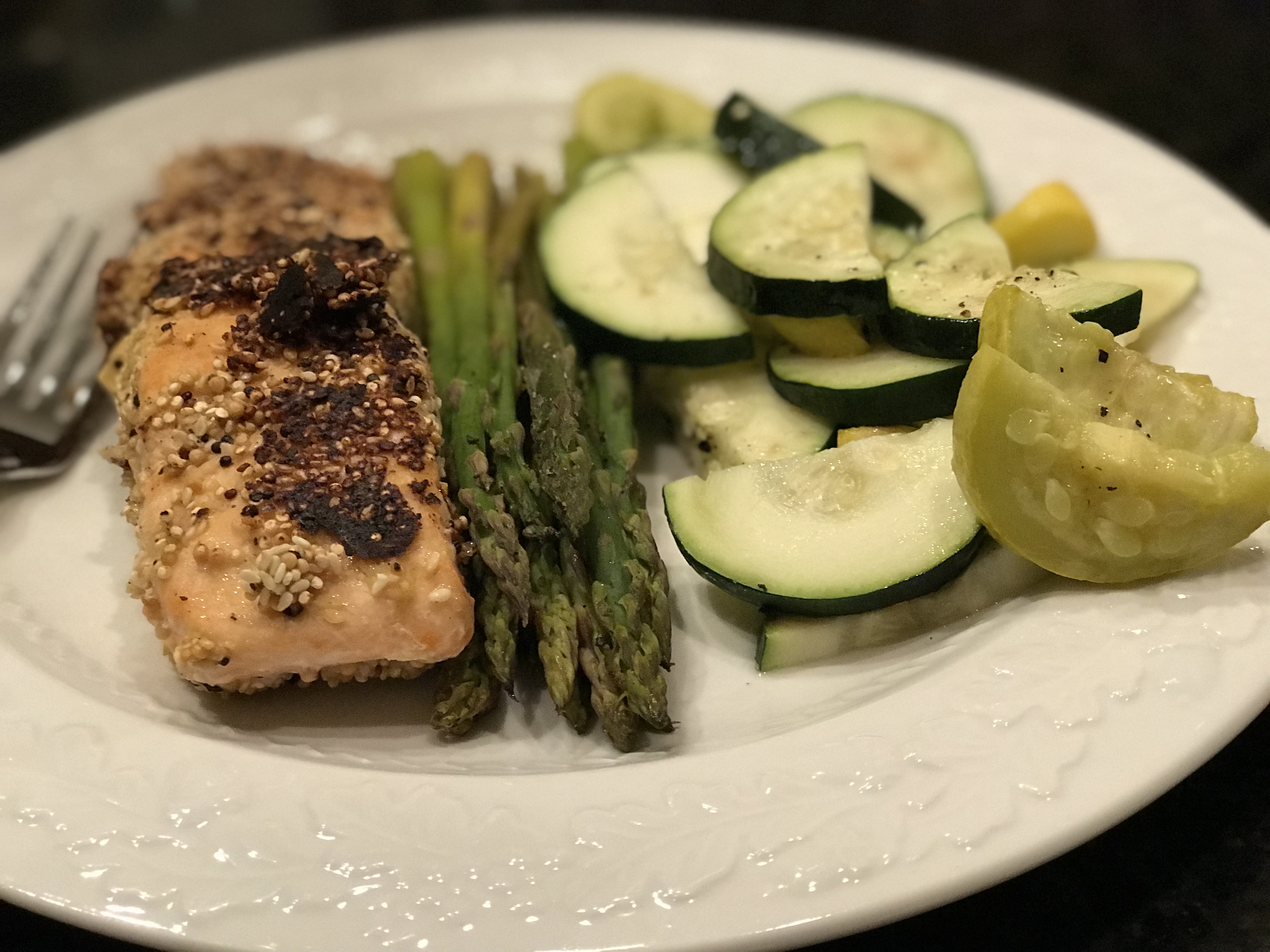 Mustard Quinoa Crusted Salmon
This was splendid, and will remain in our meal rotation permanently. I'll link the recipe at the end of the post.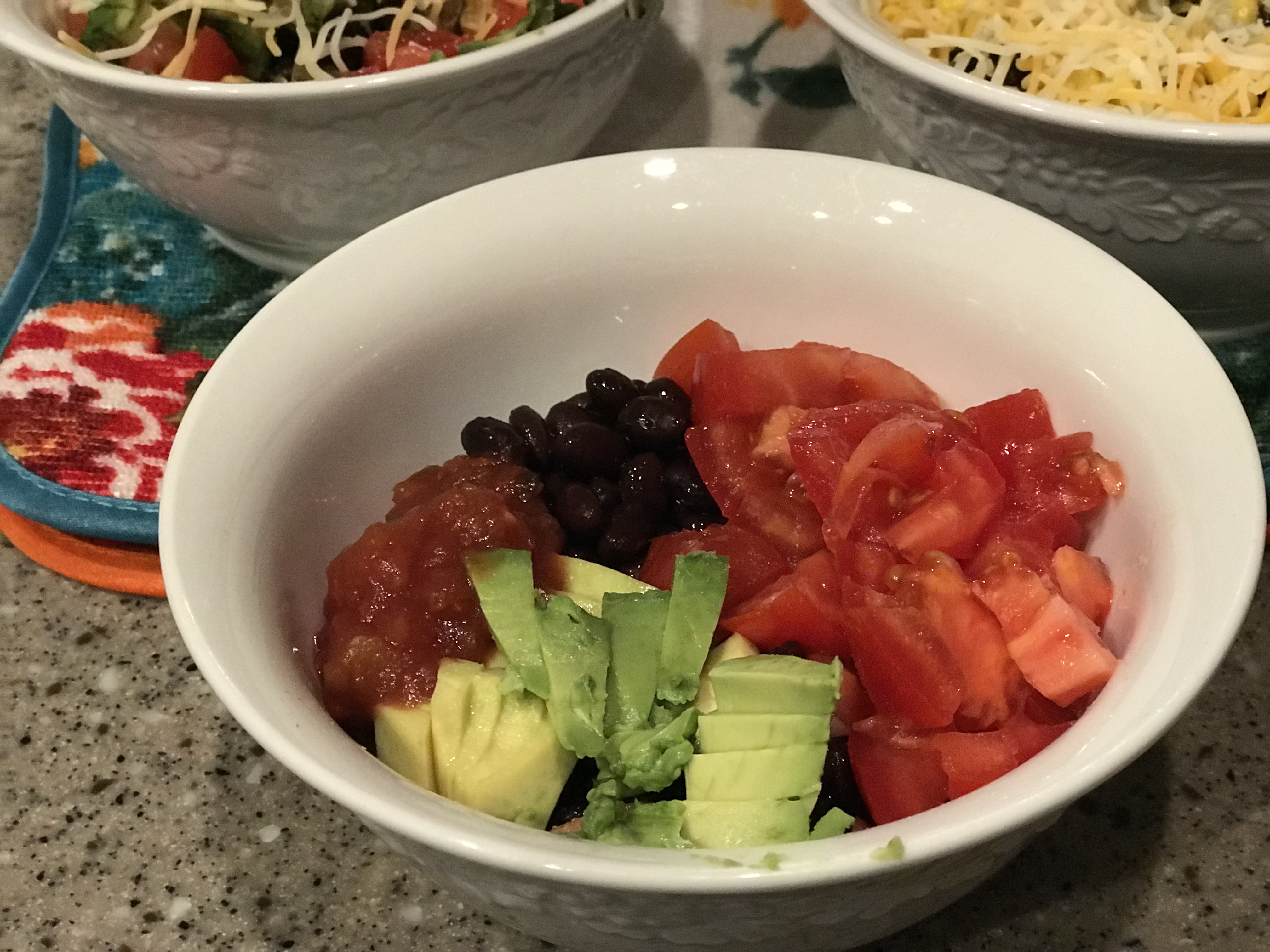 Burrito Bowl: always a favorite! Easy, healthy, and tasty.
Open-faced Veggie Sandwich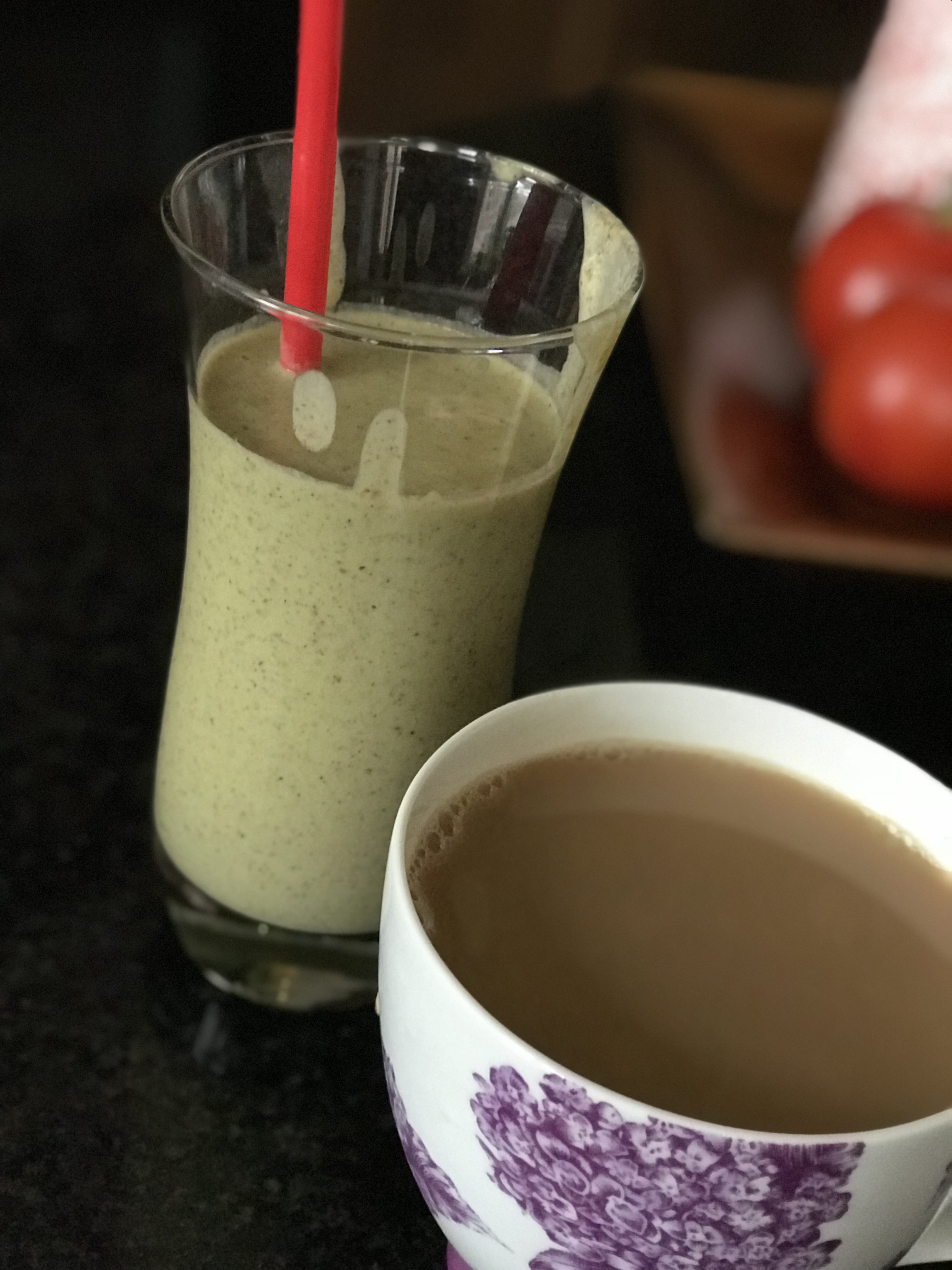 Peach Smoothie with Greens and Flaxseed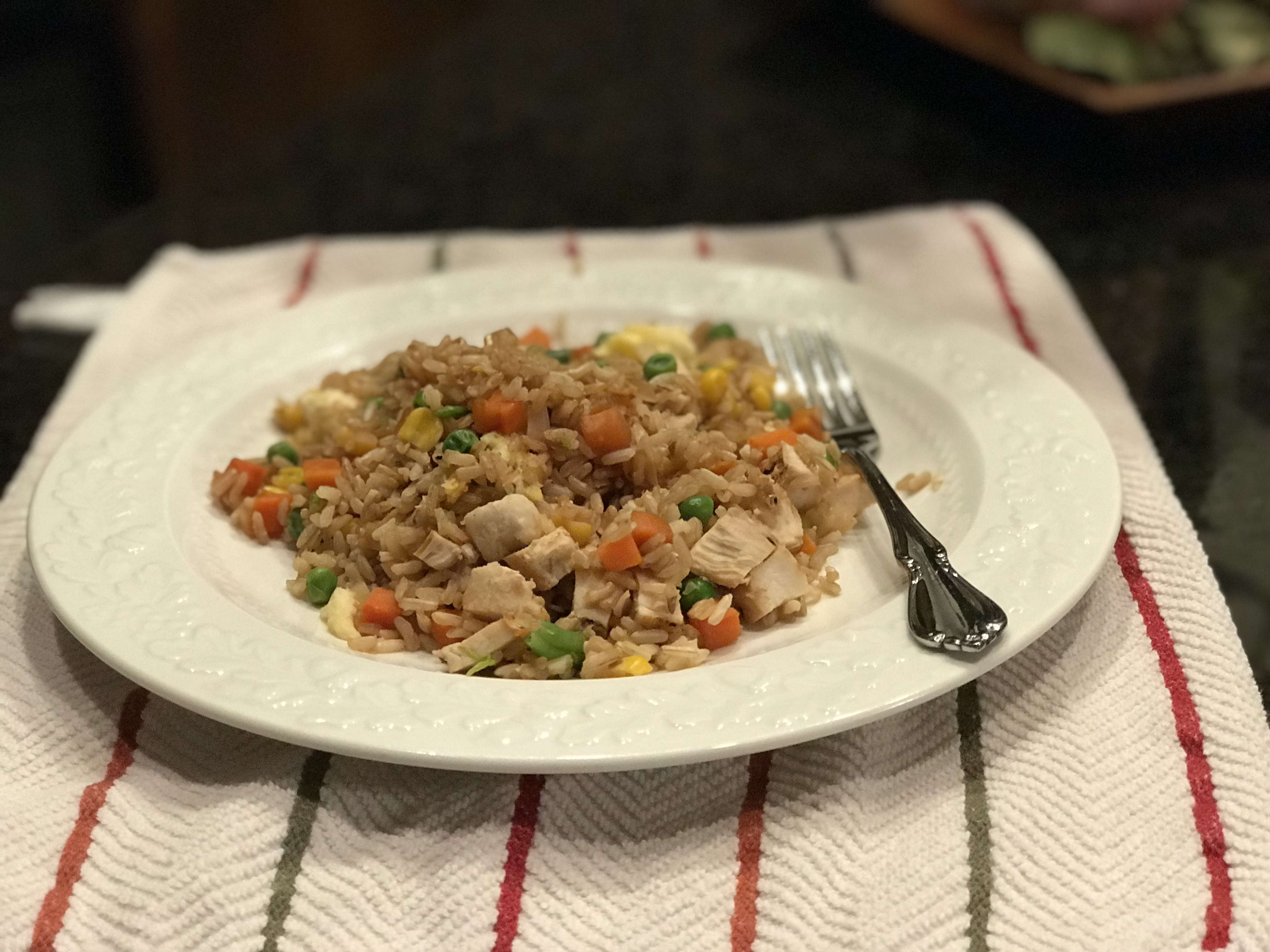 Stir-fried Brown Rice
Food Can Fix It Week 3 is a wrap!
Please note a schedule change: Due to a dental appointment, my Facebook Live will be tomorrow, Thursday November 16 at noon. Please join me on my Facebook Writer Page.
Mustard and Quinoa Crusted Salmon Recipe
Food Can Fix It Challenge Intro
Food Can Fix It Challenge Intro Facebook Live
Food Can Fix It Challenge Week One
Food Can Fix It Challenge Week One Facebook Live
Food Can Fix It Challenge Week Two
Food Can Fix It Challenge Week Two Facebook Live
Food Can Fix It Challenge Week Three Facebook Live
Food Can Fix It Challenge Wrap-Up
Food Can Fix It Challenge Wrap-Up Facebook Live