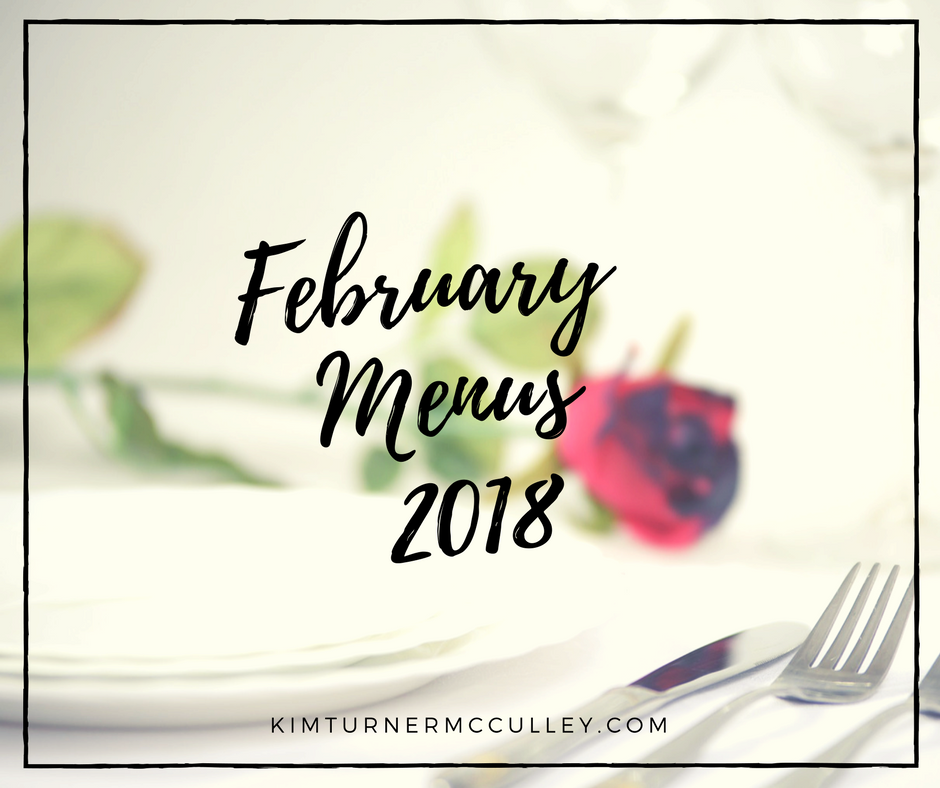 Renewed Commitment to Meal Planning: Freezer Cooking Session
After January's crazy month of illness, I have a renewed commitment to meal planning, prepping ahead, and keeping pantry and freezer stocked and ready for the unexpected. When life takes an unplanned turn, it's a blessing to be able to have meals at hand without thought and effort.
In the interest of efficiency, better health, and wise financial stewardship, I'm ramping up my planning efforts. I've decided to head into February with a Freezer-to-crockpot chicken dinner bulk-cooking session. I'll be prepping double quantities of four chicken recipes on Wednesday, January 31 on Facebook live at noon central time. If you'd like to join me, here are the recipes and grocery lists I'll be prepping:
Slow Cooker Green Salsa Chicken (purchase double quantities of all ingredients)
Red Pepper Chicken
Orange Ginger Chicken
Lemon Pepper Chicken
Grocery List for Red Pepper, Orange Ginger, Lemon Pepper Chicken
Make sure you have 8 gallon size freezer bags
I precook large quantities of rice in my rice cooker and freeze in these Quart rectangular containers 
I like this slow cooker…someday I'll share the stories of why I prefer a slow cooker with a lid that clamps down securely.
February Menu Plans
February 1–Subs
February 2–Quesadillas
February 3–Soup
February 4–Grilled Cheese (I'll be away from home for the first four days of the month, so I've planned extremely simple menus for my husband and son to prepare in my absence).
February 5–Potato Soup
February 6–Blackened tilapia tacos
February 7–Slow Cooker Green Salsa Chicken (from freezer cooking session)
February 8–Breakfast for dinner (eggs, grits, toast)
February 9–Spaghetti
February 10–Family Game Night! Soup Pot Luck Dinner
February 11–Brunch (waffles and sausage)
February 12–Split pea soup
February 13–Roasted salmon and vegetables
February 14–Slow Cooker Red Pepper Chicken (from Freezer cooking session)
February 15–Veggie Panini
February 16–Tostadas
February 17–Date night!
February 18–Pioneer Woman Dr. Pepper Spicy Pulled Pork
February 19–Prudent Homemaker Barley Soup
February 20–Baked tilapia and vegetables
February 21–Slow cooker Orange Ginger Chicken (from Freezer cooking session)
February 22–Breakfast for dinner (pancakes and eggs)
February 23–Tacos
February 24–Chili
February 25–Chicken cacciatore
February 26–Skinnytaste Minestrone soup
February 27–Salmon patties
February 28–Slow Cooker Lemon Pepper Chicken (from Freezer cooking session)
I'd love to hear about your meal plans for February! Please share in the comments. I hope to see you during my Facebook Live Freezer Cooking Session on Wednesday, January 31 at noon. Here's the link for the Facebook Live!