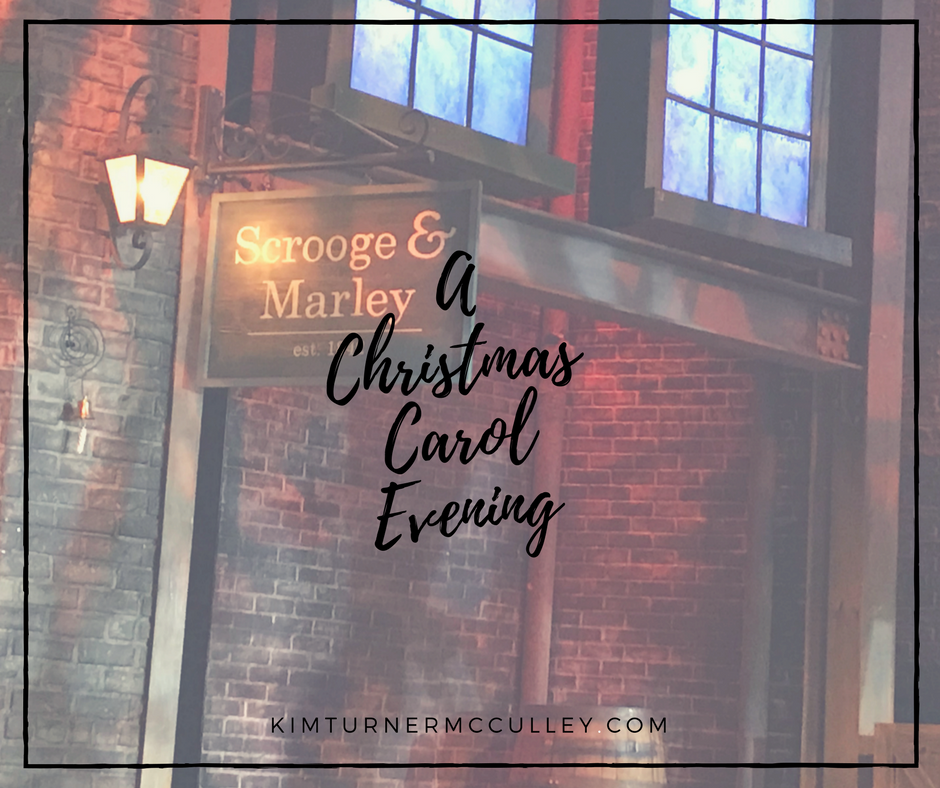 A Christmas Carol Evening
Have you ever been so excited about something that when it actually took place it was a bit of a let down? We recently spent a highly-anticipated evening that I feared could never live up to my expectations…
Sometime in October I received a flier advertising Lyric Theatre's production A Christmas Carol and offering tickets half-off. Since I have huge affection for live theatre and great fondness for A Christmas Carol, this was an irresistible offer. I immediately ordered four tickets and requested that my parents clear the calendar for their Christmas gift: a double date for dinner and theatre with Joe and me.
We were all very excited and spoke of our outing with great anticipation.  I gave much thought to what I would wear–not characteristic of me at all–and even ordered a new red and black tunic. I scoured maps and reviews to find a fun new place to eat.
Joe and I have attended a few events at the Civic Center, and have also attended Shakespeare in the Park on several occasions, but we had never been to the Lyric Theatre in the Plaza District. Indeed, we had never been to the Plaza District at all, so I had no idea what to expect.
We're homebodies who don't get out much, and are generally quite content with that state of affairs. However, we decided a few years ago to occasionally try out new local restaurants and events, and we've enjoyed our low-key adventures. After much research, I decided to try out a new-to-us eatery called The Mule, located across the street from the Plaza Theatre.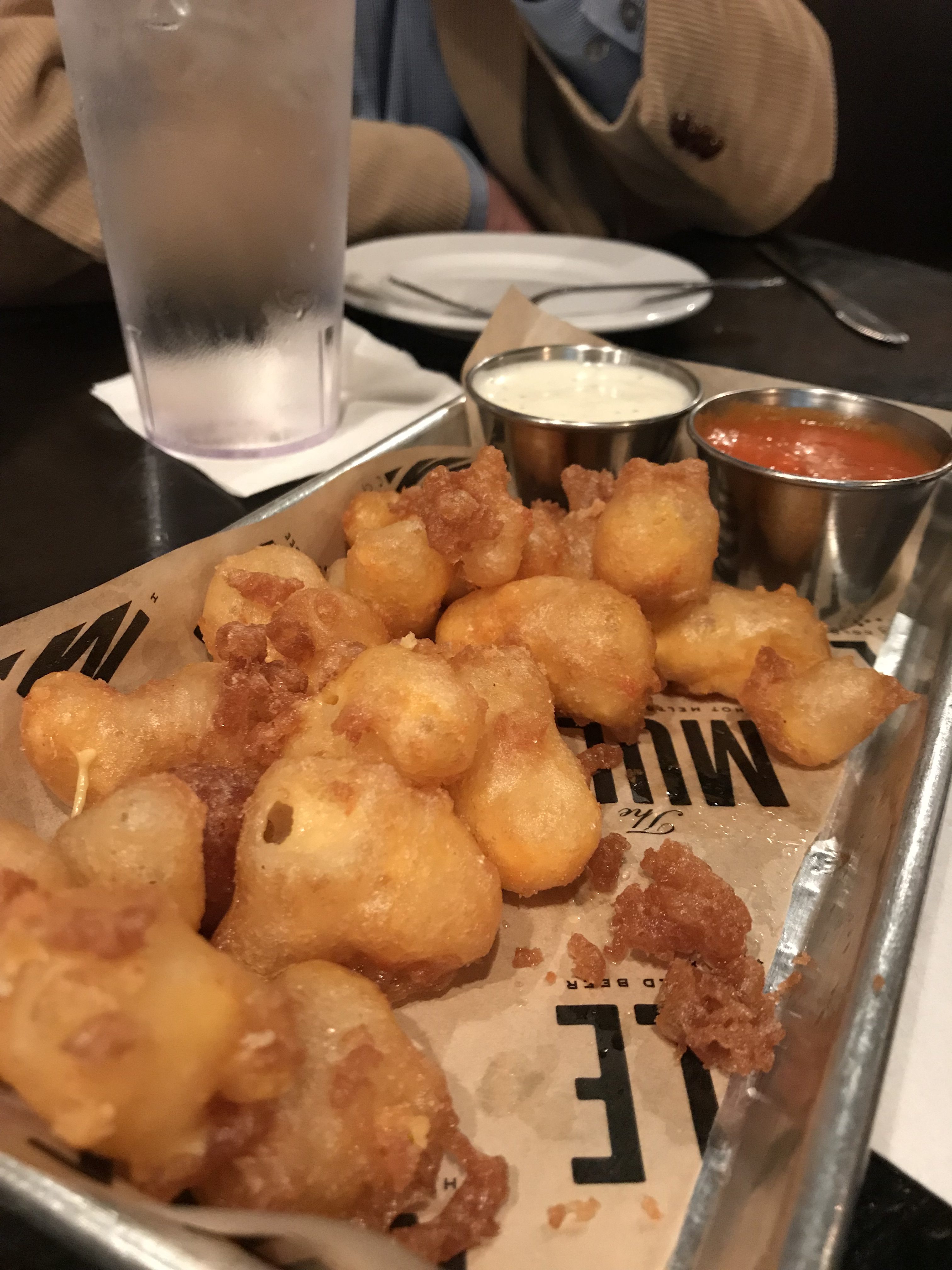 The fried cheese curds were tasty, although lighter than others I've sampled. They have a light tempura batter encasing small amounts of cheese.
The Mule Restaurant
The Mule is a small, unpretentious family-friendly pub. We arrived at 5:30 on a Friday night and were seated immediately. It was bustling, with new customers continually arriving. The crowd consisted of people of every age, families as well as singles. The service was excellent and friendly, and the food was wonderful.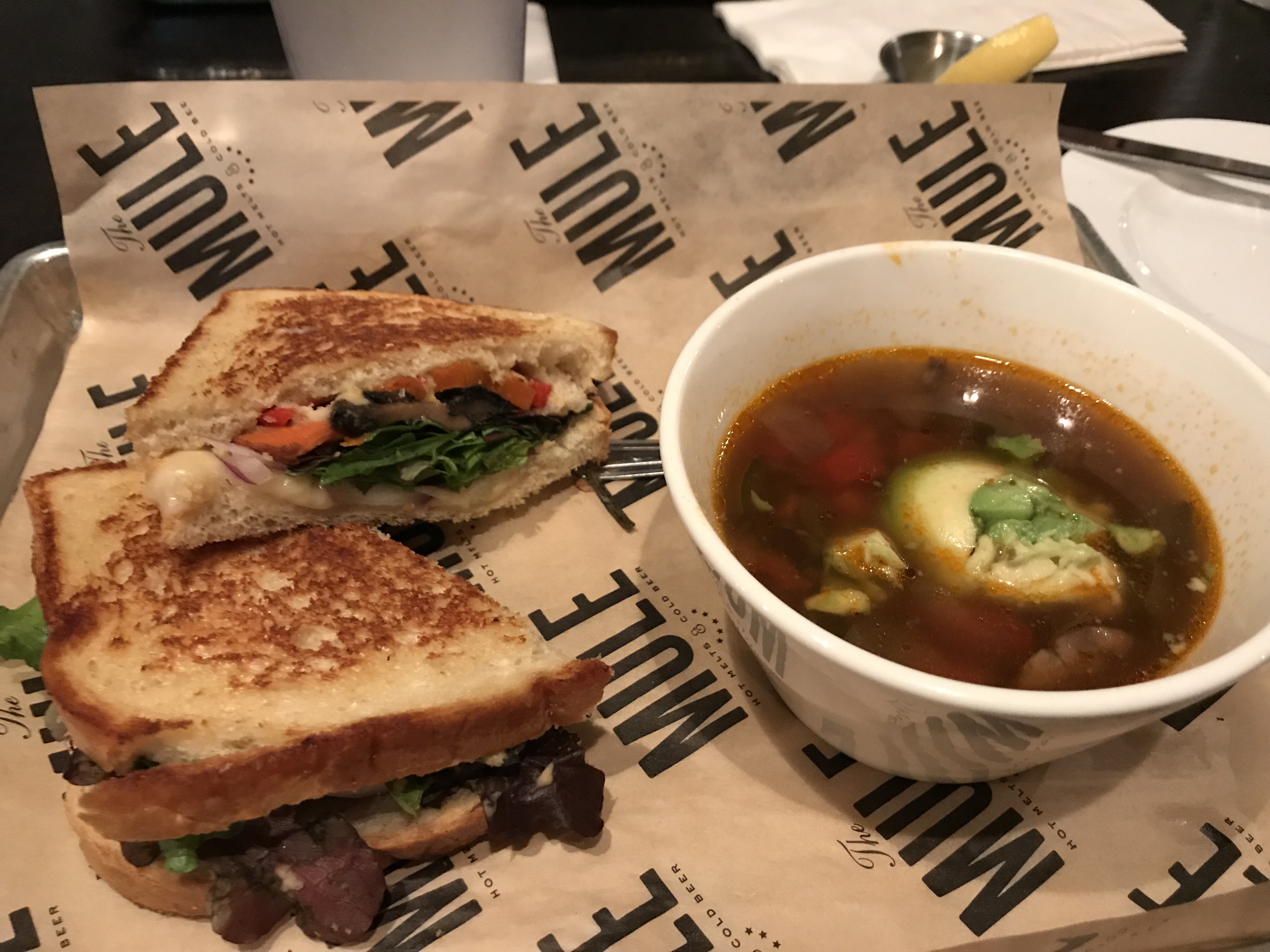 My vegetarian Mediterranean sandwich and delectable Vegetable Soup. We spent much time discussing the likely ingredients of the soup and asked for the recipe…alas, to no avail.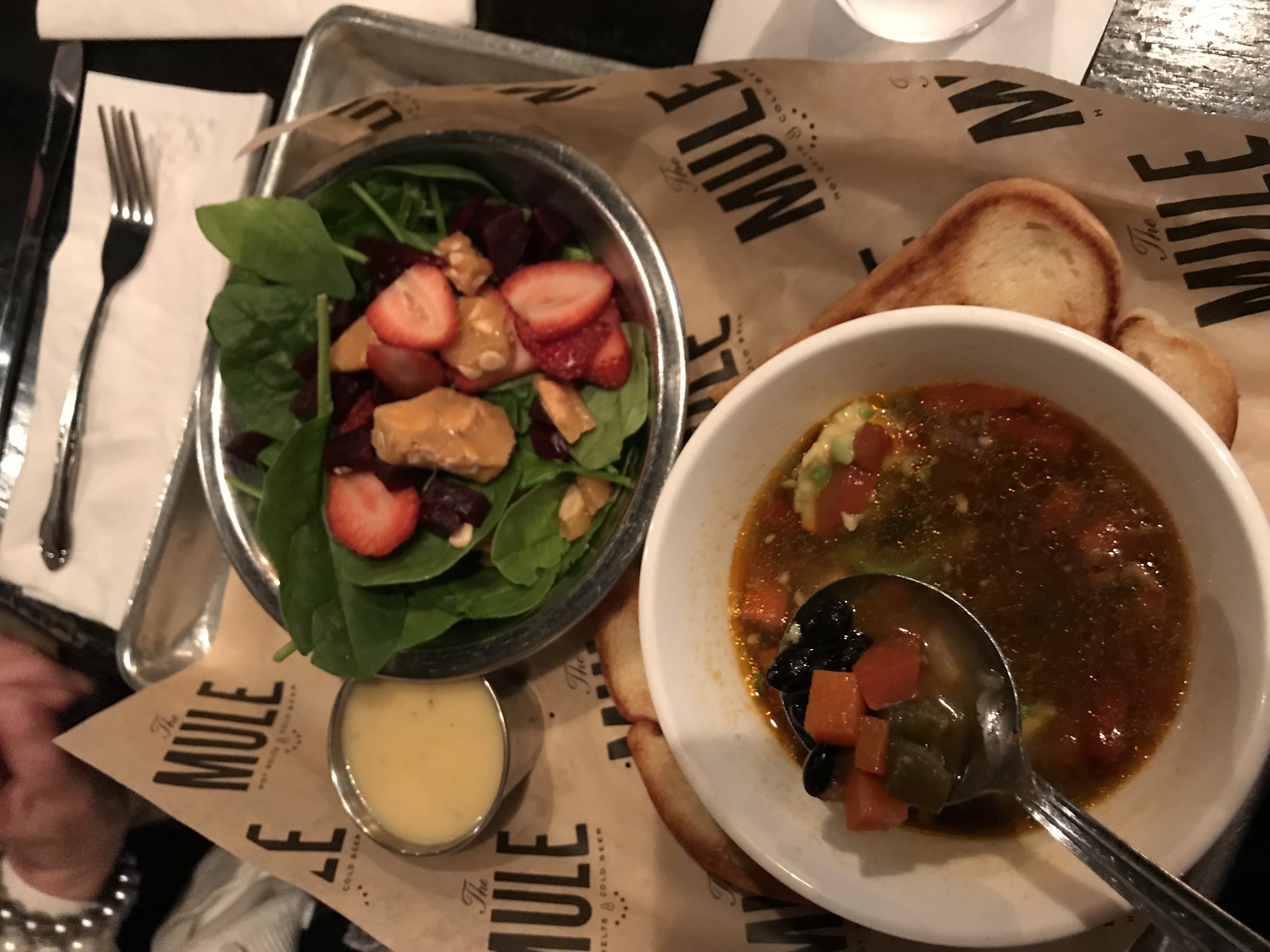 Momma also opted for the Vegetable Soup and added a salad.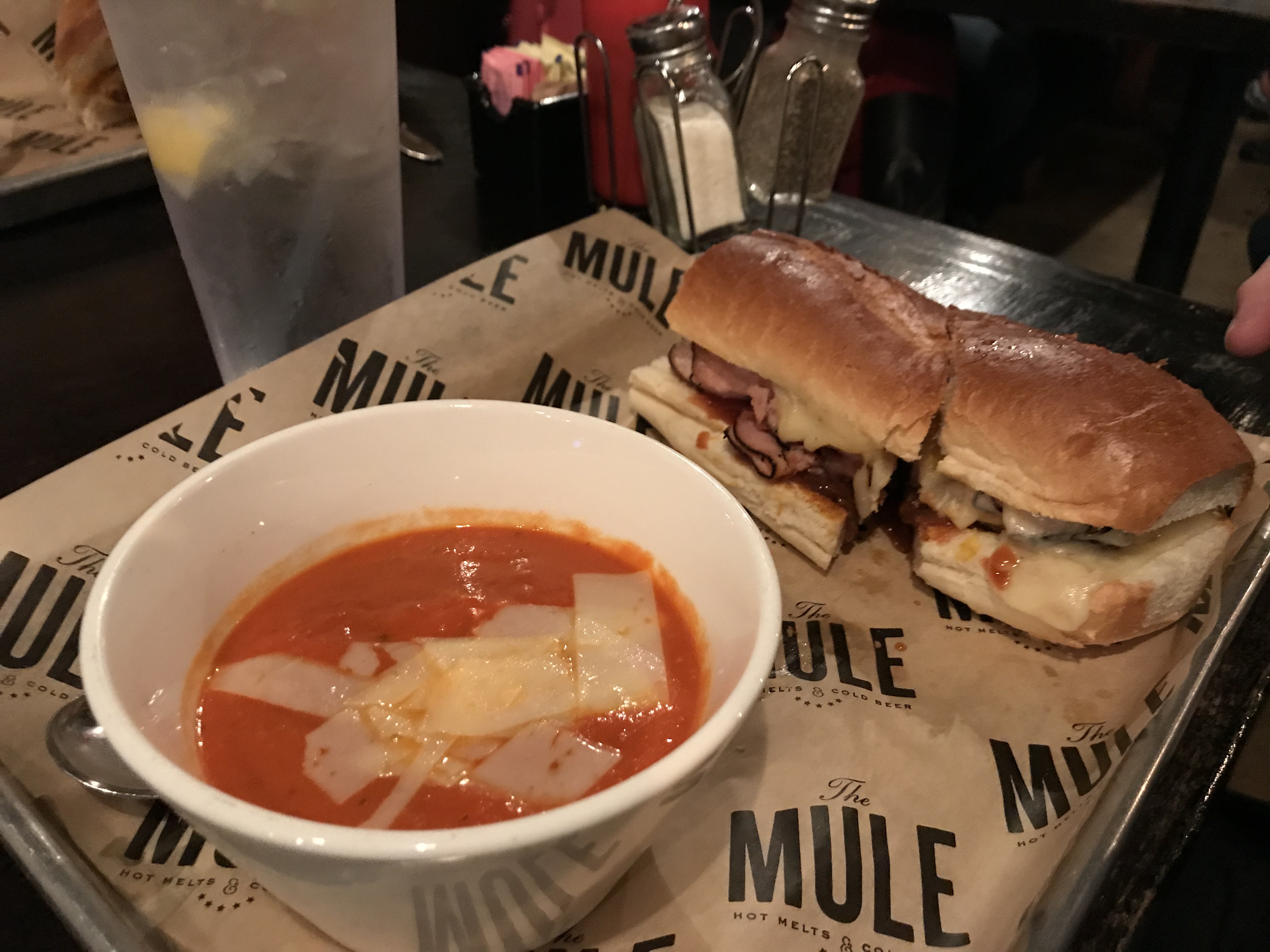 Joe and Daddy both chose Tomato Soup and Okie Cuban sandwiches (I think that's what they're called!). This soup was delicious, and both carnivores were pleased with their meaty sandwiches.
From beginning to end, The Mule was an enjoyable experience. I highly recommend it, and we will return.

The Pie Junkie
I have this phobia of being late to anything, which means we generally arrive ridiculously early to ticketed events such as concerts, plays, and airline flights. After eating, we still had quite a wait before show time, so we meandered down the charming street in the Plaza District. It was a pleasant evening and there were many other people meandering, eating on well-lit patios, and chatting at bistro tables. It really is a lovely area of town. As we strolled, what to our wondering eyes should appear, but The Pie Junkie. We weren't really hungry. We weren't. At all. We stopped for coffee and hot tea, and…I don't know how it happened, guys. These delicious pieces of pie just appeared on our table. So we nibbled at them, because what else does one do when confronted by delicious pie? We sampled Cranberry Apple, Drunken Turtle, and Key Lime. I recommend that you too leave ridiculously early for the theatre, so you can nibble luscious pie.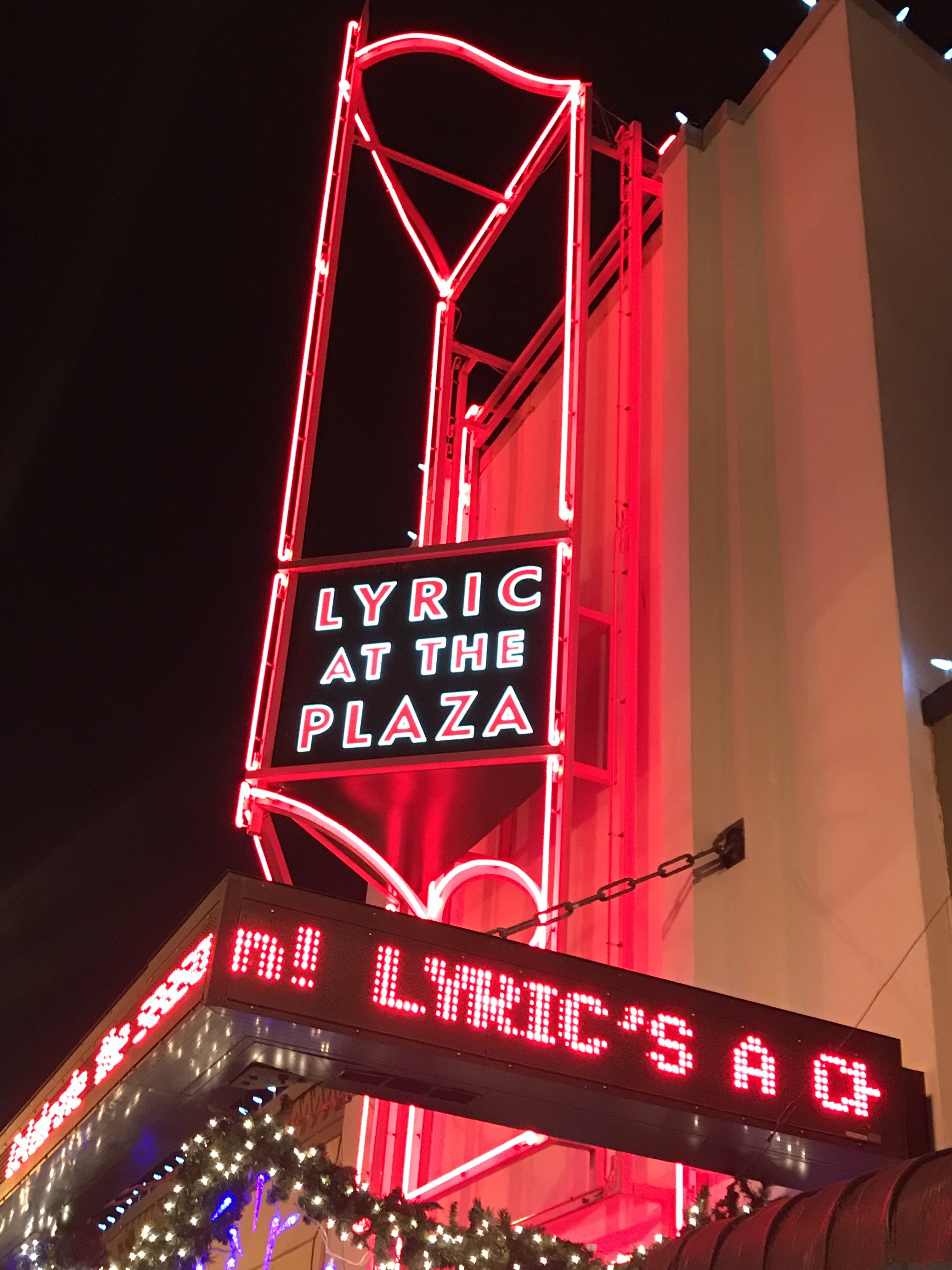 Lyric Theatre Presents A Christmas Carol
The Lyric Theatre is lovely all decked out for Christmas! We were oohing and aahing from the moment we set eyes on the building, and it just got better and better as we progressed into the lobby…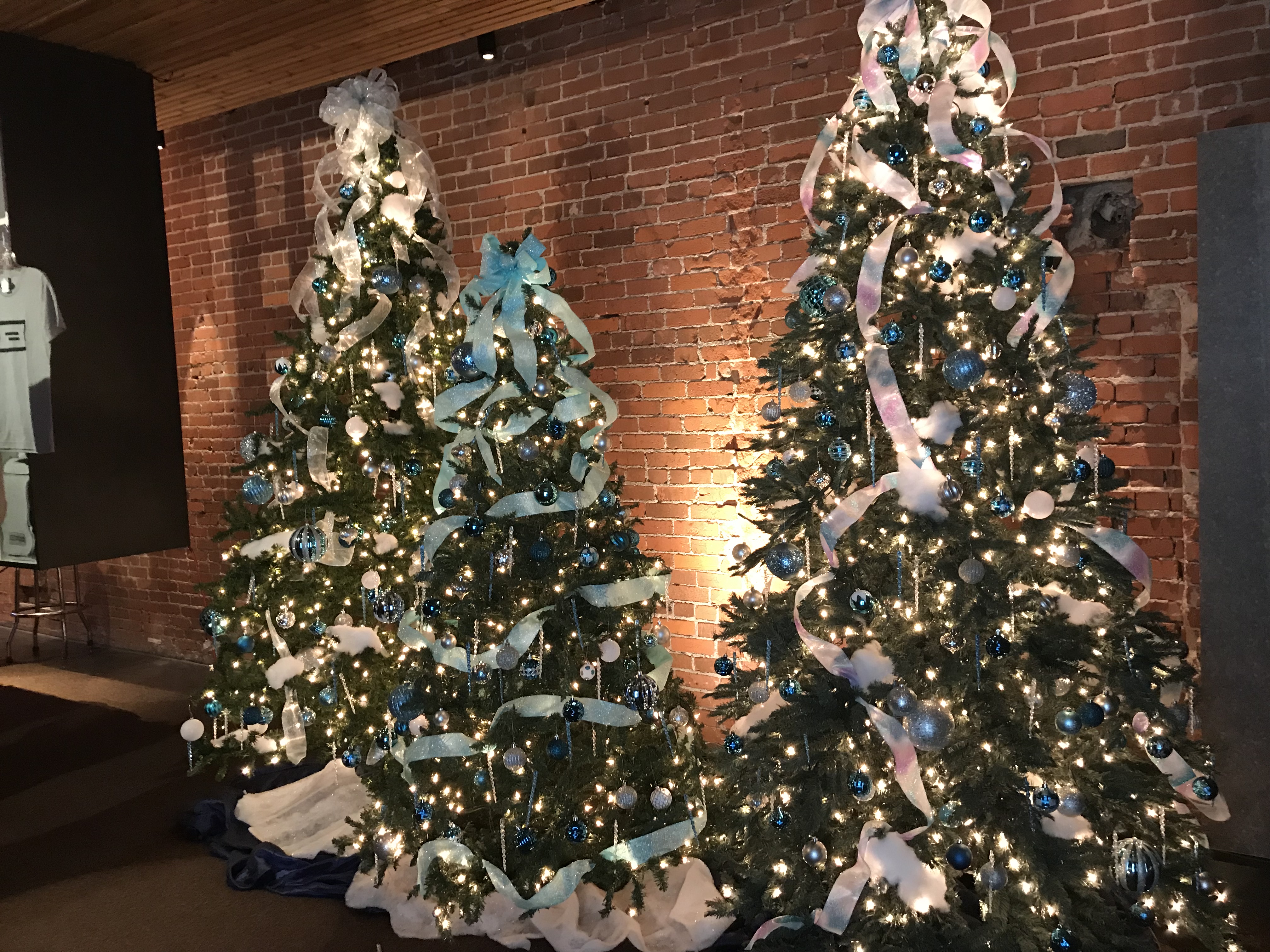 Beautiful Christmas décor in lobby.
And then into the actual theatre itself…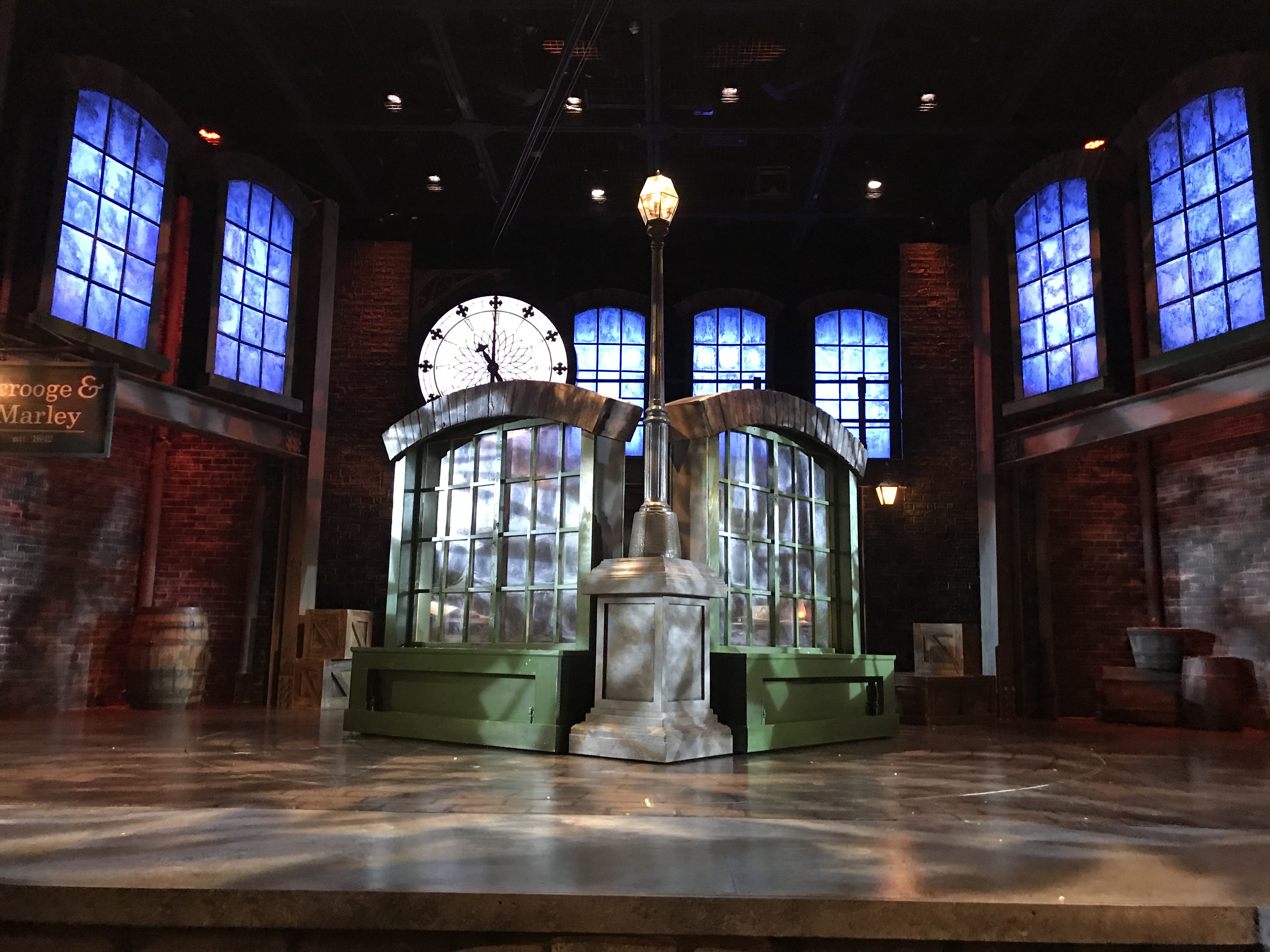 The set was a marvel! I wish I had been able to take more photos, but was not allowed during performance. I will just say that there were many moving parts, special effects, and a flying ghost.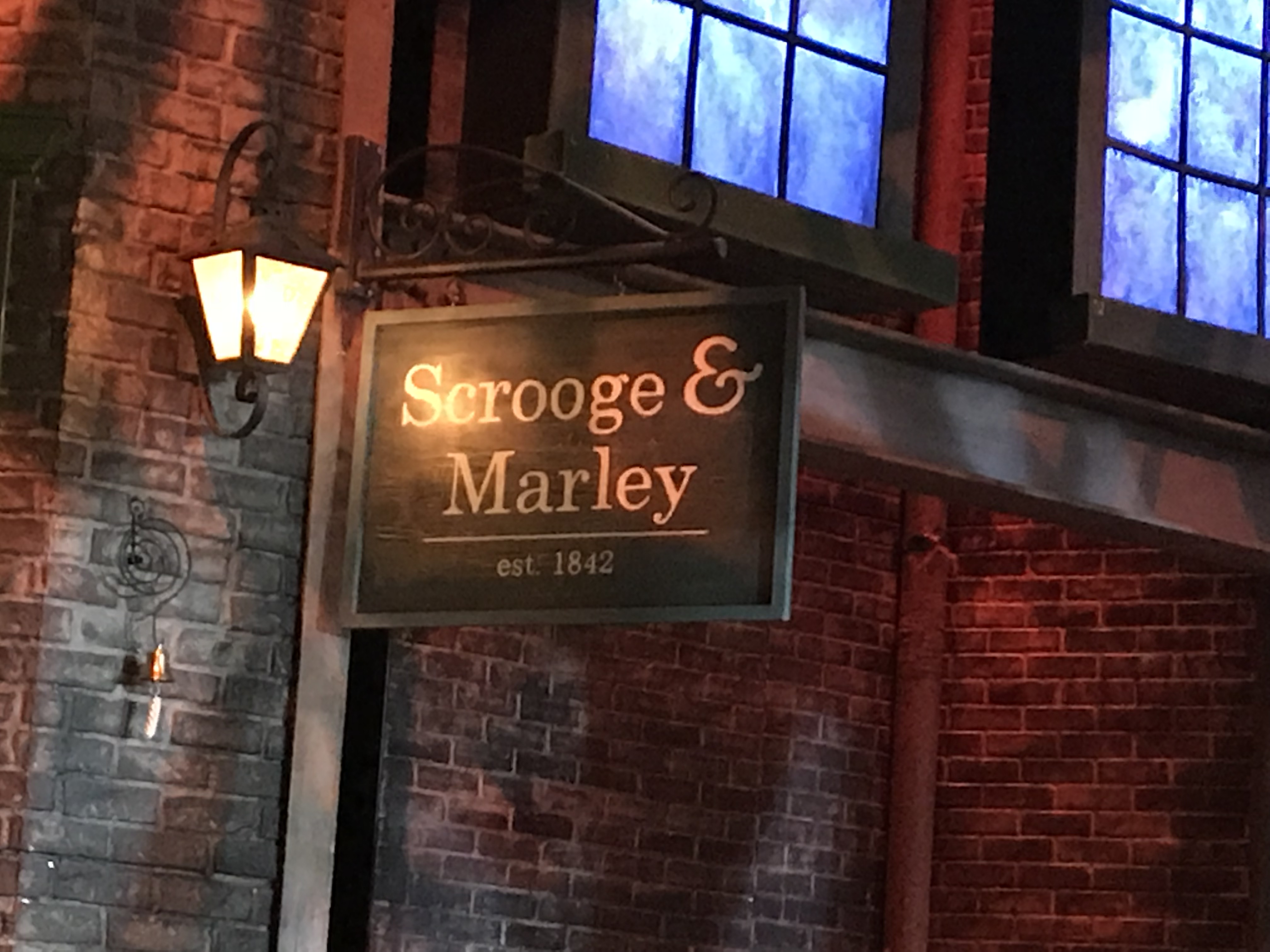 We felt truly transported to Dickens's England!
The theatre is a smaller venue; an intimate entertainment venue is my favorite way to experience the arts, so I was thrilled. We guesstimated it seats around 250 people, and it was at near capacity. From the moment the production commenced, we were felt we were part of the production. Action begins both on stage and in the aisles, so we were immersed in chatter and song from all sides, Victorian peddlers hawking their wares among us. It was lovely and magical. The acting was superb, the costuming was gorgeous, the sets were a marvel. Singing was exceptional, and the dancing was exuberant fun. We laughed and cried and were frightened (truly frightened! Parts are quite intense.)
It was beautiful: a wonderfully faithful and moving adaptation of Dickens's tale. It even snowed! Truly, a marvelous and mesmerizing experience.
At the end, after the stage bows, they announced that their tradition is to collect cash for the Oklahoma Food Bank at the close of each performance. How fitting and moving it was to put money in Tiny Tim's hat as we exited the theatre, and know that we were taking part in Dickens's vision of generosity of spirit.
You know how sometimes you build something up in your mind to be so big that reality can never meet expectations?
That did not happen here. This evening was everything I hoped and more. I thoroughly enjoyed planning our outing, reveled in the anticipation, enjoyed each moment as it happened, and now have the memories for life. This ticked all the boxes for me for  truly meaningful gift giving: shared experience, relationship building, memory making. And it added in enjoying the arts and supporting local business as a bonus!
If you live locally, I highly encourage you to spend an evening enjoying A Christmas Carol at the Lyric Theatre. If you are not local, please check and see what's available in your area. Do you have a local theatre group? If not, go attend a high school play! I enjoy those very much. I encourage you to enjoy supporting the arts and local restaurants.
If you can't find a live production of A Christmas Carol–or to supplement your after-theatre enjoyment–below you will find affiliate links to copies of the book (a must-read for me every single year!) and my favorite versions of the movie (I like so many older versions!).
"God bless us, every one!"